Obama correctly picked the men's champ last year, so Michigan State fans have reason for hope in 2018
Barack Obama had a TV crew in the Oval Office every March during his presidency for the grand unveiling of his March Madness brackets. He would reveal his picks for who he thought would win the men's and women's NCAA tournaments. And while his two terms as president are over, he's still willing and able to reveal his picks.
Obama revealed Wednesday on Twitter that he has No. 3 seed Michigan State emerging from the Midwest Region to win the national championship. Virginia, North Carolina and Villanova are his Final Four picks. On the women's side, he picked UConn to knock out Mississippi State in the title game, and Notre Dame and Louisville as the two other teams to make it to the Final Four.
Barack Obama's men's NCAA Tournament bracket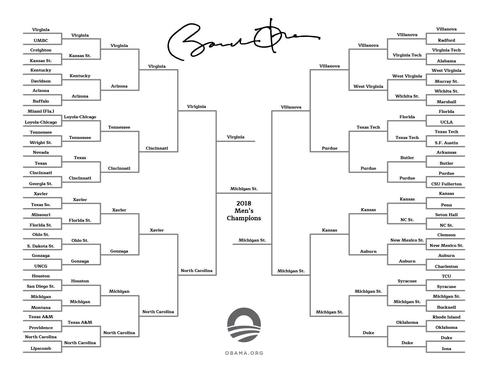 Barack Obama's women's NCAA Tournament bracket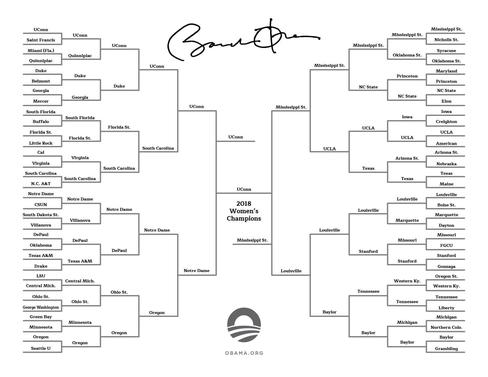 Is this the fortune Sparty needs? Last season, Obama correctly pegged North Carolina as the team to win it all on the men's side. So will he make it two-in-a-row?
The Spartans begin their march to the title on Friday against No. 14 seed Bucknell at 7:10 p.m. ET.
And in case you need more evidence of POTUS 44's bracket success (or lack thereof), here are all of Obama's other picks from over the years, as well as whether or not they came to fruition:
Click here to see more.
SOURCE: CBS Sports – Kyle Boone, Cody Benjamin