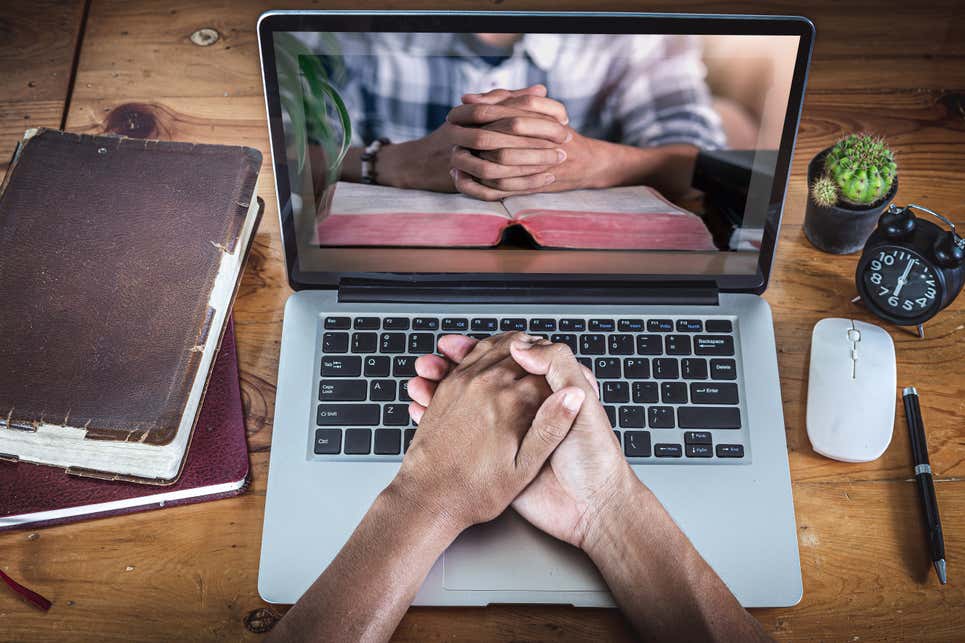 DUE TO THE CORONAVIRUS PLAGUE, THE BLACK CHURCH AND OTHER CHURCHES HAVE CHANGED FOREVER TO THE MOSTLY DIGITAL CHURCH OR THE HOME CHURCH LIKE IN THE EARLY CHURCH SOME 2,000 YEARS AGO, WHICH DANIEL WHYTE III PREDICTED WOULD HAPPEN YEARS BEFORE THE CORONAVIRUS PLAGUE HIT. GOD'S TRUE CHURCHES DID WELL THROUGHOUT THE HEIGHT OF THE CORONAVIRUS PLAGUE AND ARE NOW THRIVING. BISHOP CHARLES BLAKE II PREACHED A PIVOTAL SERMON TITLED "THE CHURCH HAS LEFT THE BUILDING," IN WHICH HE SAYS THE CHURCH MUST REDEFINE ITSELF. "THE CHURCH IS YOU AND ME," HE SAYS, NOT THE BUILDING IT'S HOUSED IN. THE CHURCH "IS US." Bishop Kenneth Ulmer said church people have found that "they can do Jesus with a cup of coffee and house shoes. Why get up and put on your clothes and put on your hair and put on your makeup when you can do it at home?" Pastor Ricky Temple agrees and says, "Think of all the energy it takes to get to a church service. It takes an hour and a half to get dressed and go to church. You stay there for two and a half plus hours to talk. Then it's an hour to get home. That's a five-hour commitment for one service. And you've got to come back Wednesday night… It's a killer." Because Dr. Tony Evans and Dr. T.D. Jakes were already prepared to have services online, they didn't miss a beat.
A Dark Day
When COVID-19 first came barreling through the United States in March 2020, its impact on Black churches was nothing short of catastrophic.
It was a "dark day," said Dr. W. Franklyn Richardson, chairman of the Conference of National Black Churches. "Churches were empty. People lost their jobs. People were dying and there were no funeral services." As pastor of Grace Baptist Church in Mount Vernon, N.Y., Richardson felt the effects acutely on a personal level, as he received as many as six grief calls a day from parishioners.
Source: The Root, Kristal Brent Zook
To read more, click here: https://www.theroot.com/soul-survivors-covid-19-and-the-black-church-1849678515