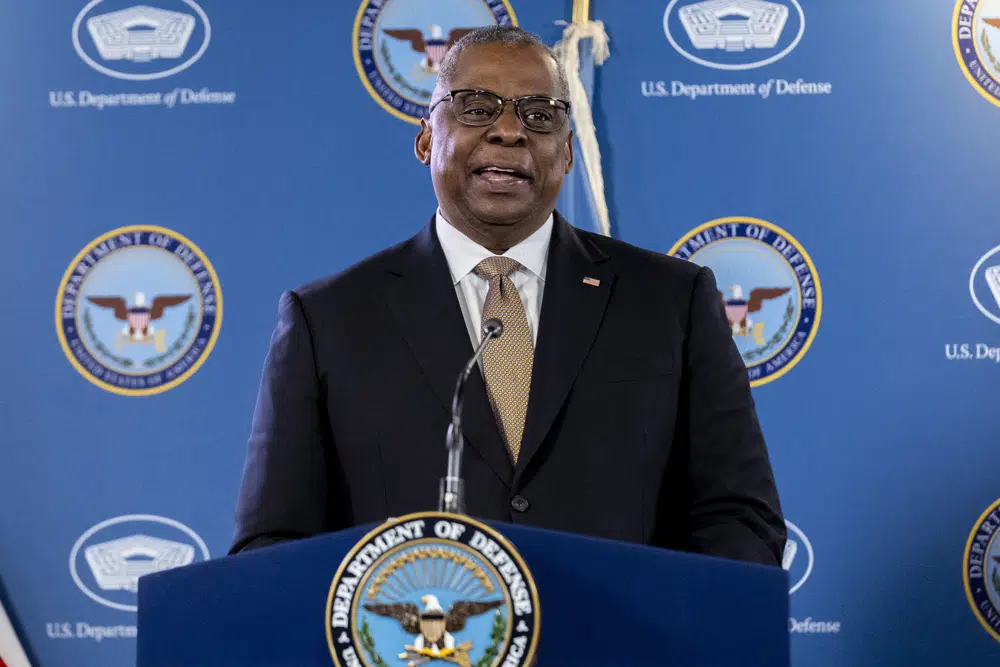 BREAKING WORLD WAR III NEWS: SUSPECTED IRANIAN-MADE DRONE KILLED A U.S. CONTRACTOR AND WOUNDED FIVE AMERICAN TROOPS AND ANOTHER CONTRACTOR IN NORTHEAST SYRIA; U.S. STRIKES BACK
BEIRUT (AP) — A strike Thursday by a suspected Iranian-made drone killed a U.S. contractor and wounded five American troops and another contractor in northeast Syria, the Pentagon said. American forces said they retaliated soon after with "precision airstrikes" in Syria targeting facilities used by groups affiliated with Iran's Revolutionary Guard, with activist groups saying the U.S. bombing killed at least four people.
The attack and the U.S. response threaten to upend recent efforts to de-escalate tensions across the wider Middle East, whose rival powers have made steps toward détente in recent days after years of turmoil.
U.S. Defense Secretary Lloyd Austin said in a statement that the American intelligence community had determined the drone was of Iranian origin, but offered no other immediate evidence to support the claim.
"The airstrikes were conducted in response to today's attack as well as a series of recent attacks against coalition forces in Syria" by groups affiliated with the Revolutionary Guard, Austin said.
Source: The Associated Press
To read more, click here: https://apnews.com/article/us-military-syria-iran-db9ac72843a0a71c995d6ea04392cdbf