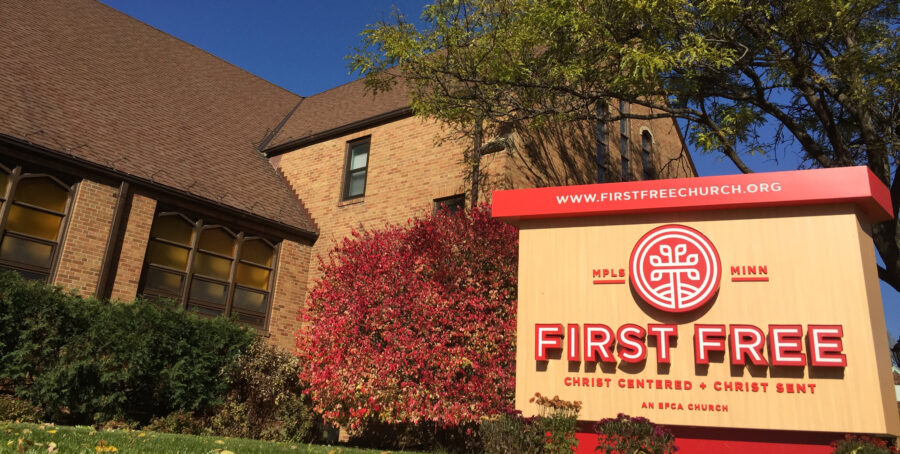 THE EVANGELICAL FREE CHURCH DENOMINATION WANTS TO FIRE PASTOR JEFF KLIEWER PASTOR OF CORNERSTONE CHURCH IN MOUNT LAUREL, NEW JERSEY, FOR NOT BEING WOKE. PASTOR KLIEWER SPEAKS OUT!
(Evangelical Dark Web) Jon Harris recently did an interview about a large but little talked about denomination, the Evangelical Free Church in America. Every denomination has had to confront Critical Race Theory in the last 5 years, and few institutions have stood strong against the Social Justice Gospel. Pastor Jeff Kliewer is an EFCA pastor of Cornerstone Church in Mount Laurel, New Jersey. And he faces being defrocked by the elites in the EFCA.
The Evangelical Free Church in America is much like the Evangelical Covenant Church in its origin story and faith tradition. However, where the ECC went extremely liberal, the EFCA remained orthodox. Pastor Jeff Kliewer has been a troublemaker to the upper echelons of leadership for speaking out against Social Justice in the church, including writing a book Woke-Free Church and asking questions of woke preacher Bill Riedel.
Kliewer was charged with four counts: The first was Christian Nationalism, which is not only benign, it's also irrelevant to Kliewer. Kliewer was found not guilty of this charge as the tide has turned in favor of this term, he explained. The second charge was misrepresentation, which he presumes to refer to either the EFCA or woke pastors. The third charge was attitude, to which Kliewer credits thinking that he's right. This is also not a sin issue. The fourth charge was influence, which is also not a sin issue. He was instructed to repent prior to September 2022 to avoid his ministry credential being taken away. This is the EFCA version of defrocking a pastor, as they, similar to the Southern Baptist Convention hold to a more congregational polity.
Source: Protestia
To read more, click here: https://protestia.com/2023/03/23/evangelical-free-church-wants-to-defrock-pastor-for-not-being-woke-pastor-speaks-out/