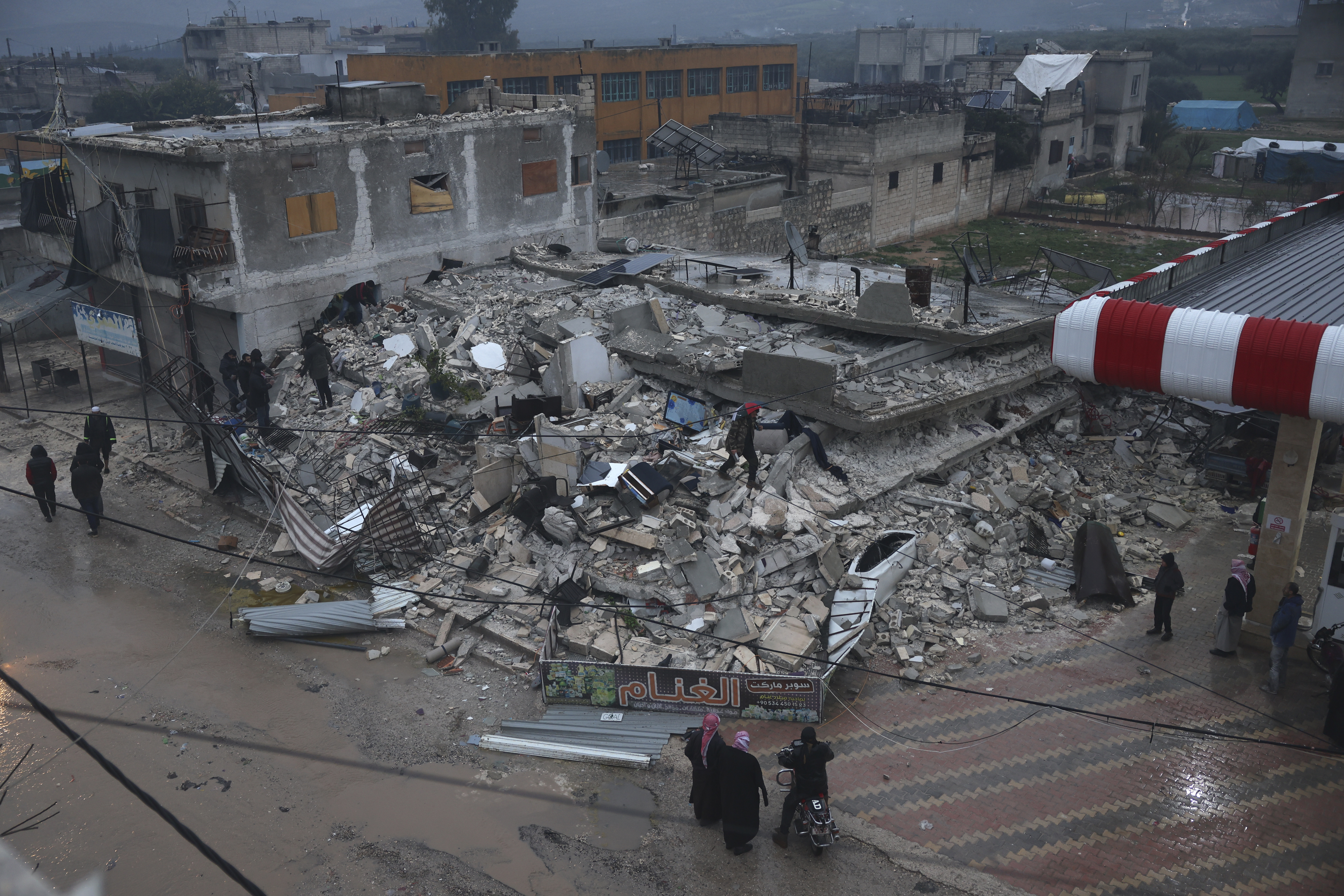 HUNDREDS WERE CONFIRMED DEAD IN TURKEY AND SYRIA; THOUSANDS WERE INJURED IN TURKEY AND SYRIA FROM A MAJOR EARTHQUAKE; SOME BELIEVE THAT THESE TRAGIC NUMBERS WILL INCREASE. Jesus Christ said, "And great earthquakes shall be in divers places, and famines, and pestilences; and fearful sights and great signs shall there be from heaven." –Luke 21:11. Daniel Whyte III, President of Gospel Light Society International, says most people caught up in this terrible earthquake were asleep; some did not know what hit them. The Bible says, "And as it is appointed unto men once to die, but after this the judgment" (Hebrews 9:27). So since death can happen at any time, you need to be ready. Jesus Christ said the most important words ever said in the history of the world to mankind: "For God so loved the world, that he gave his only begotten Son, that whosoever believeth in him should not perish, but have everlasting life."
World leaders extend condolences and offer help after deadly Turkey quake
Messages of condolences and support poured in Monday as world leaders woke to the news of the deadly earthquake that struck Turkey and Syria.
Ukrainian President Volodymyr Zelensky extended his condolences to the victims on Twitter and offered assistance. "We stand with the people of Turkey in this difficult time. We are ready to provide the necessary assistance to overcome the consequences of the disaster," Zelensky said.
On Twitter, Indian Prime Minister Narendra Modi said he was "Anguished by the loss of lives and damage of property" from the quake. "India stands in solidarity with the people of Turkey and is ready to offer all possible assistance to cope with this tragedy," he said.
Pakistan's Prime Minister Shehbaz Sharif sent his condolences to the people of both Turkey and Syria in a series of tweets. The total death toll across the two countries following the earthquake stands at more than 500.
Israel's President Isaac Herzog tweeted: "The State of Israel always stands ready to assist in every way possible. Our hearts are with the grieving families and the Turkish people at this painful moment."
White House National Security Adviser Jake Sullivan said the United States was "profoundly concerned" about the destruction in Syria and Turkey. "I have been in touch with Turkish officials to relay that we stand ready to provide any & all needed assistance. We will continue to closely monitor the situation in coordination with Turkiye," Sullivan wrote on Twitter.
The US diplomatic mission in Turkey also expressed "deep sorrow for the tragic casualties and extensive damage caused by the earthquake" in a tweet.
Death toll from powerful Turkey quake rises to more than 500
More than 500 people have been killed in two countries after a powerful 7.8 magnitude earthquake rocked southern Turkey early Monday.
At least 284 people have died and more than 2,300 were injured in Turkey, according to the country's Vice President Fuat Oktay.
In Syria, at least 237 people were killed and 639 injured, Syrian state-run news agency SANA reported, citing a Health Ministry official.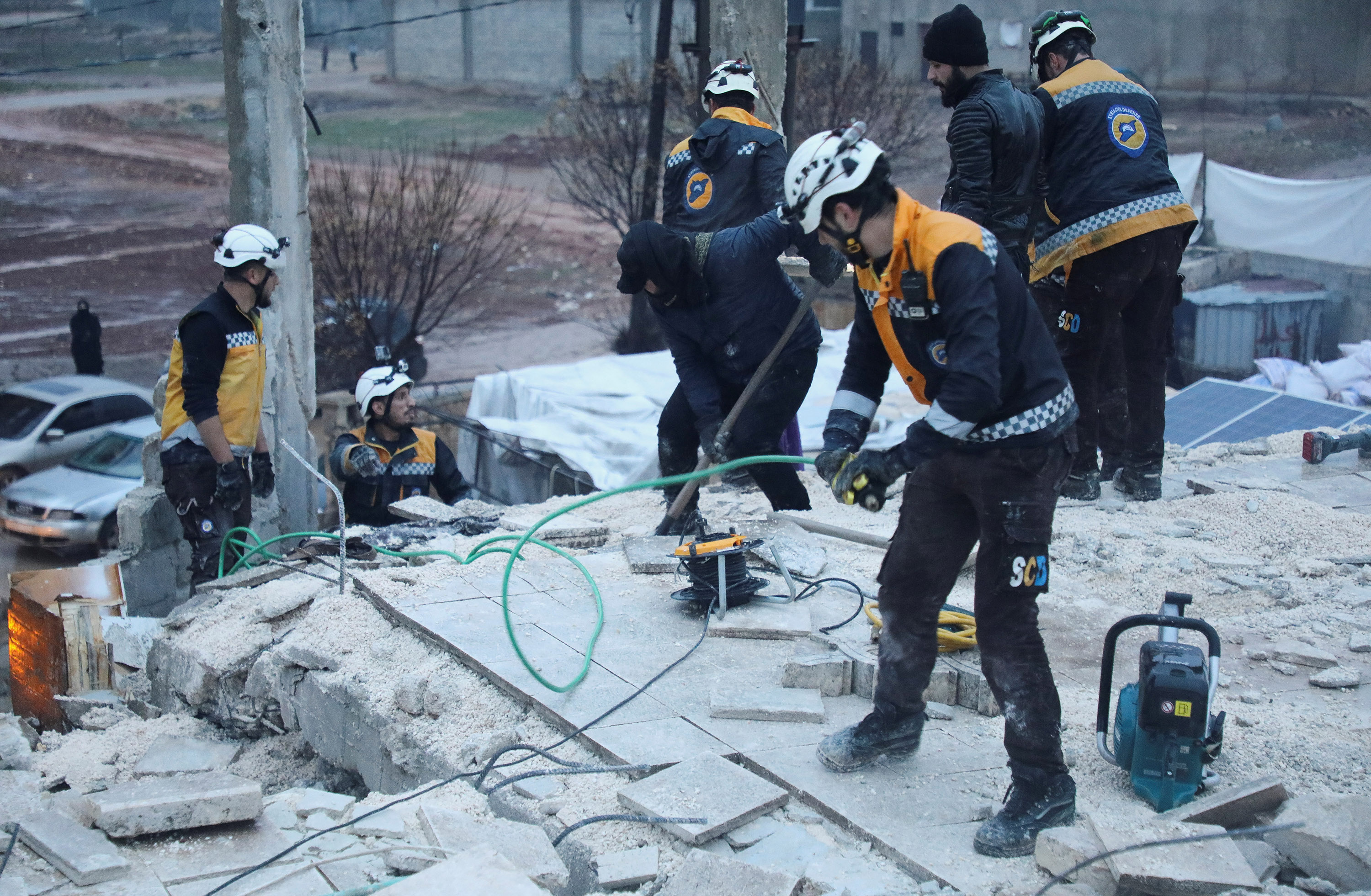 The total death toll across Turkey and Syria is now at least 521.
The quake is one of the strongest to hit Turkey in more than 100 years and sent tremors across the region, collapsing buildings and sending residents running into the streets.
More than 1,700 buildings were damaged across 10 Turkish cities, the Turkish vice president said.
Source: CNN, Tara Subramaniam, Rhea Mogul, Adam Renton
To read more, click here: https://www.cnn.com/middleeast/live-news/turkey-earthquake-latest-020623/index.html#:~:text=More%20than%20500%20people%20have,hit%20southern%20Turkey%20early%20Monday.
*Hospitals overwhelmed after deadly quake, Syrian American Medical Society says
*18 aftershocks recorded after powerful Turkey quake
*Israel to provide emergency aid to Turkey after quake 
*At least 237 killed, 600 injured in Syria after Turkey earthquake and aftershocks