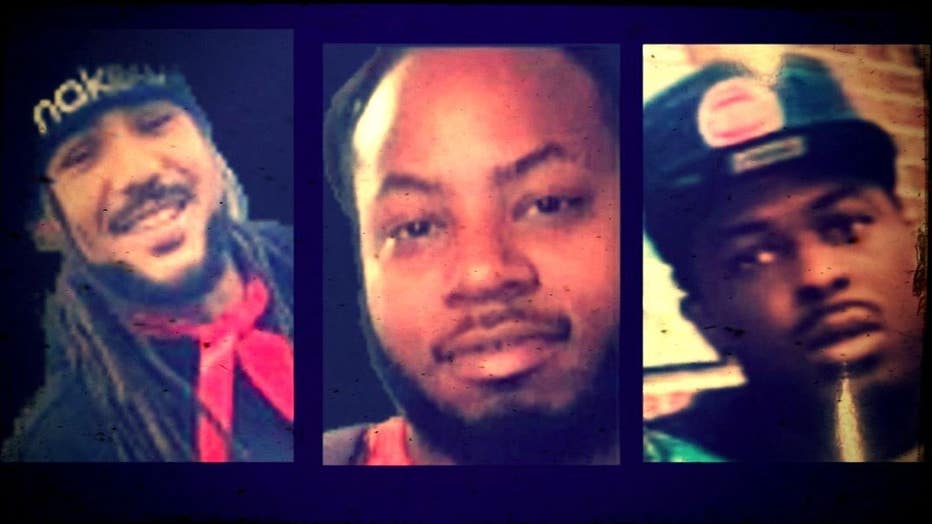 THE 3 MISSING RAPPERS, ARMANI KELLY, DANTE WICKER, AND MONTOYA GIVENS, WERE FOUND DEAD IN THE BASEMENT OF AN ABANDONED APARTMENT COMPLEX. Daniel Whyte III, President of Gospel Light Society International, calls on President Biden again to launch an FBI investigation on why so many rappers are being murdered.
Police have confirmed the bodies were the three missing rap artists found in an abandoned apartment complex in Highland Park.
Sources tell FOX 2 – Friday morning, a man from Detroit was arrested in Knoxville, Tennessee, in connection to the murder of the three aspiring rappers. He is being held on a parole violation down there.  Meanwhile, another man was brought into custody, in the last week here in Detroit – for questioning in the case.
The families were worried the outcome of their missing loved ones would be tragic, but it was not the news they wanted.
"I'm not going to say I think, I know in my gut, my heart, he's done – as much as I love him and want him to be okay," said Lorrie Kemp, Armani Kelly's mother.
A mother's intuition sadly was right – Armani Kelly's family learned Friday afternoon her son's body was found alongside his friends, Dante Wicker and Montoya Givens.
Their frozen bodies were discovered under debris, in an abandoned apartment basement in Highland Park infested with rats a day earlier.
"It looks like they were killed upstairs and then dumped in the basement," said 1st Lt. Mike Shaw, Michigan State Police.
Michigan State Police spent all day Friday inside the apartment building at McNichols and Rosa Parks, bringing out evidence that will help build a case against whoever killed them
State police feel the investigation is 'moving in the right direction in murders of 3 rappers.

Michigan State Police spent all day Friday inside the apartment building at McNichols and Rosa Parks, bringing out evidence that will help build a case against whoever killed them
Source: fox2detroit, Jessica Dupnack, David Komer
To read more, click here: https://www.fox2detroit.com/news/police-missing-3-rappers-were-killed-upstairs-in-abandoned-apartment-dumped-in-