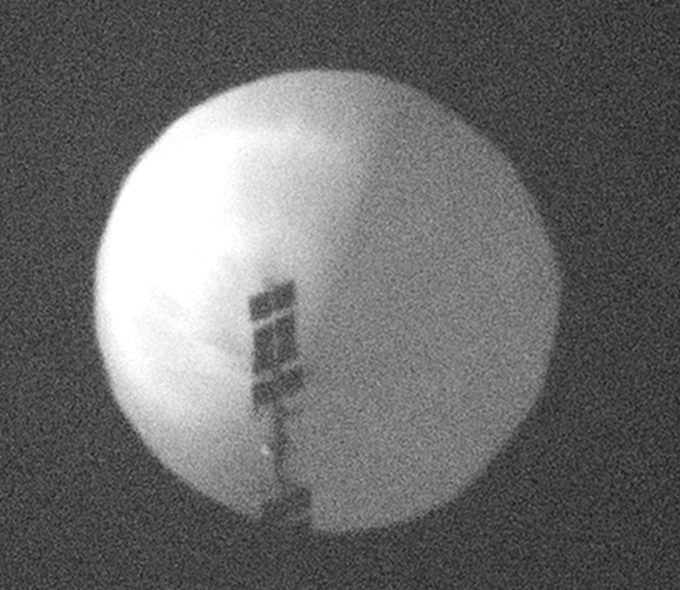 BREAKING WORLD WAR III NEWS: 1. SUSPECTED CHINESE SPY BALLOON FOUND OVER NORTHERN U.S. 
2. PENTAGON CONSIDERED SHOOTING DOWN THE CHINESE SPY BALLOON BUT CONCLUDED THAT DOING SO POSED A SAFETY RISK FOR PEOPLE BELOW 
3. MONTANA'S INTERCONTINENTAL BALLISTIC MISSILE FIELDS ARE TARGETED
Daniel Whyte III, President of Gospel Light Society International, tells those who know God to pray. He tells those who do not know God to "believe on the Lord Jesus Christ, and you shall be saved." Whyte tells President Biden, don't sleep and call XI. Whyte tells Xi to believe in the Lord Jesus Christ, for Jesus Christ said the most important words in the history of the world: "For God so loved the world, that he gave his only begotten Son, that whosoever believeth in him should not perish, but have everlasting life." God still wants you to "let My people go." Remove all restrictions from Christian worshipers and Jewish worshipers. Also, there is no need to fly surveillance balloons over our nuclear weapon sites because there is no need for a war between China and the U.S. If the Taiwanese do what Whyte has told them to do: that is to humble themselves and communicate with you using back channels and work out the family dispute and become the "Chinese Virgin Islands," then all of this is unnecessary.
"The United States government … is tracking a high-altitude surveillance balloon that is over the continental United States right now," said a Pentagon spokesperson.
The U.S. military has been monitoring a suspected Chinese surveillance balloon that has been hovering over the northern U.S. for the past few days, and military and defense leaders have discussed shooting it out of the sky, according to two U.S. officials and a senior defense official.
"The United States government has detected and is tracking a high-altitude surveillance balloon that is over the continental United States right now," Pentagon spokesperson Brig. Gen. Pat Ryder told NBC News. "We continue to track and monitor it closely."
"Once the balloon was detected, the U.S. government acted immediately to protect against the collection of sensitive information," Ryder said.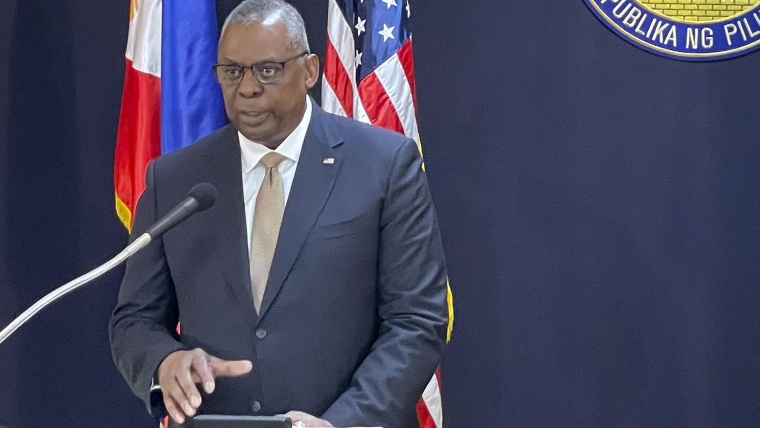 Source: NBC NEWS, Courtney Kube and Carol E. Lee
To read more, click here: https://www.nbcnews.com/politics/national-security/suspected-chinese-spy-balloon-found-northern-us-rcna68879
Montana Sen. Daines 'alarmed' at Chinese spy balloon, says 'significant concern' that ICBM fields targeted
Montana Rep. Rosendale denounces spy balloon as 'clear example of Chinese aggression'
Montana's Republican Senator Steve Daines sent a letter to the Department of Defense (DOD) demanding answers on the suspected Chinese spy balloon spotted above his state.
Daines sent a late letter to Defense Secretary Lloyd Austin on Thursday amid reports of the suspected surveillance balloon over U.S. airspace.
The Montana Republican called the high-altitude Chinese balloon a "concerning event" and told Austin that the "fact that this balloon was occupying Montana airspace creates significant concern that Malmstrom Air Force Base (AFB) and the United State's intercontinental ballistic missile (ICBM) fields are the targets of this intelligence gathering mission."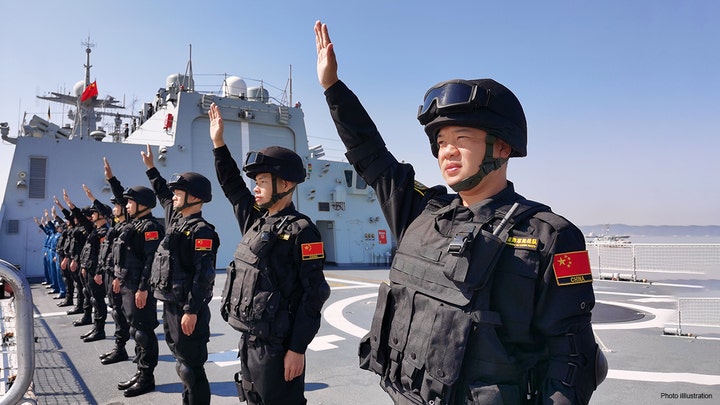 Daines wrote that given "the serious nature of the event," he is "requesting a full security briefing from the administration on this situation."
"It is vital to establish the flight path of this balloon, any compromised U.S. national security assets, and all telecom or IT infrastructure on the ground within the U.S. that this spy balloon was utilizing," the letter reads.
"As you know, Montana plays a vital national security role by housing nuclear missile silos at Malmstrom AFB," the senator continued.
"Given the increased hostility and destabilization around the globe aimed at the United States and our allies, I am alarmed by the fact that this spy balloon was able to infiltrate the airspace of our country and Montana," he added.
Daines told Austin that there "is no higher priority for your administration than the safety and security of the American people and it is imperative that your administration reassure them of that fact at this time."
The Pentagon did not immediately respond to Fox News Digital's after-hours request for comment.
A spokesperson for Democratic Montana Sen. Jon Tester told Fox News Digital that he "is monitoring this situation closely and will continue to receive updates from DOD."
On Tuesday, Tester — a third-generation farmer — and lead Republican Senator Mike Rounds of South Dakota introduced the Promoting Agriculture Safeguards and Security (PASS) Act to prevent foreign adversaries like China from buying into the U.S. agriculture industry.
In addition to the prohibition on adversaries buying into U.S. agriculture, the bill would also add the Agriculture Secretary to the U.S. Committee on Foreign Investment and require the president to report to Congress any waiver granted.
"It's unacceptable to allow communist China to invade our airspace — this is another clear example of Chinese aggression," GOP Montana Rep. Matt Rosendale told Fox  News Digital. "President Biden must start putting the American people first and recognize that China is a threat to our freedom, values, and way of life."
Daines' letter comes as the U.S. government monitor a suspected Chinese surveillance balloon that has been moving over northern states over the past several days.
Pentagon spokesperson Brig. Gen. Pat Ryder said during a briefing on Thursday afternoon that the U.S. government has detected a high altitude surveillance balloon over the continental United States.
Source: FOX NEWS