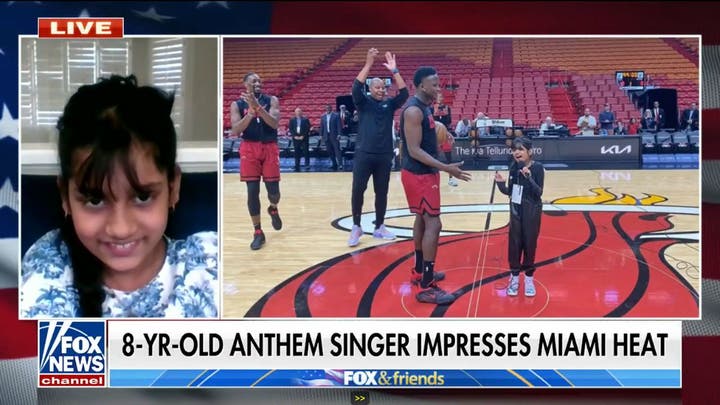 WATCH: HERE'S YOUR NEW WHITNEY HOUSTON RIGHT HERE: NATIONAL ANTHEM SENSATION: 8-YEAR-OLD, PRANYSQA MISHRA WOWS THE MIAMI HEAT AND CROWD WITH POWERFUL PERFORMANCE OF "STAR-SPANGLED BANNER." Daniel Whyte III President of Gospel Light Society International, says the NFL ought to rearrange their schedule and let this 8-year-old girl sing the national anthem at the Super Bowl. She would bring the house down as an 8 year old as did Whitney Houston when she was a grown woman. And she has the moxie to pull it off. Give her a chance. Even at 8, she would not be intimidated, afraid, or nervous.
Pranysqa Mishra, 8 years old, revealed how she began singing — and performed on 'Fox & Friends Weekend'
A young singer who lives in Florida has drawn national attention for her powerful performance of "The Star-Spangled Banner" just ahead of a recent Miami Heat basketball game — and it wasn't the first time she's wowed a crowd with her singing ability.
Pranysqa Mishra, 8 years old, has "a beautiful voice," said the "Fox & Friends Weekend" co-hosts on Sunday.
The girl joined the program to discuss her singing ability — and how her sudden stardom came to be.
"I started singing when I was about four years old," she told the program.
"From there, I started singing for the community," added Mishra, who is in the second grade.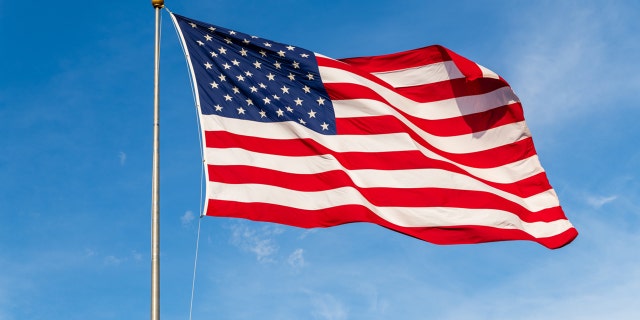 She said she started out playing the piano — then her parents realized that she had a vocal gift.
Source: FoxNews, Maureenn Mackey
To read more, click here: https://www.foxnews.com/lifestyle/national-anthem-stunner-girl-8-crowd-star-spangled-banner