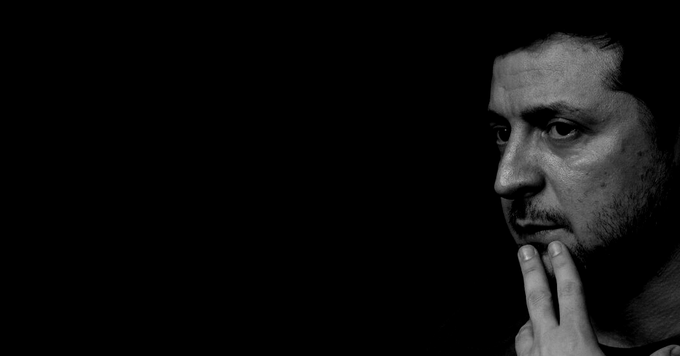 BREAKING WORLD WAR III NEWS: After making tactical mistake regarding tanks, Biden, U.S., Germany and all of the other 15 nations supporting Ukraine say no to Zelenskyy and Ukraine's request for fighter jets; while confusion and in-fighting among the allies for Ukraine continues, Putin and Russia are gaining ground
Ukraine's biggest allies have so far said they won't send fighter jets to Kyiv, denying a key request from President Volodymyr Zelenskyy ahead of an expected escalation in fighting.
President Joe Biden said Monday that the US wouldn't send F-16s to Ukraine, joining the UK and Germany, which have also ruled out sending their military fighters.
President Joe Biden said Monday that the US wouldn't send F-16s to Ukraine, joining the UK and Germany, which have also ruled out sending their military fighters.
Kyiv's allies have stepped up shipments of military hardware in recent weeks in an effort to bolster Ukraine's forces ahead of a spring offensive that officials fear Russia may be planning. The US, Germany and the UK made u-turns earlier this month by promising to deliver heavy tanks to Ukraine.
"A victory of Ukraine without modern air force is scarcely imaginable," Ukraine's Deputy Foreign Affairs Minister Andrij Melnyk said on Twitter over the weekend. "That's why we urgently need Western fighter jets like F-16 & F35 as well as Eurofighter & Tornado. Let's do it together dear allies in DC & Berlin."
Russia has failed to clinch air superiority over Ukraine, in part because it hasn't invested in other lines of development like training, targeting systems and command and control to give it a truly credible air force, Air Marshal Johnny Stringer, the deputy commander of NATO's Allied Air Command, said in an interview late last year.
Despite Ukraine's relative successes in fending off Russian air attacks, it could always benefit from more air defense systems to prevent further deadly barrages. The F-16s could potentially down cruise missiles like the ones Russia has launched at civilian infrastructure in recent months.
While there's always a risk Russia could eventually gain control over Ukraine's airspace, Stringer said the Ukrainian forces' employment of their aircraft, their surface-to-air systems and the way they've managed to command them "gives me significant confidence that they're going to be able to maintain this."
Source: Yahoo!/Bloomberg, Richard Bravo and Natalia Drozdiak
To read more, click here: https://news.yahoo.com/ukraine-allies-reject-giving-fighter-154154738.html
Western allies differ over fighter jets for Ukraine as Russia claims gains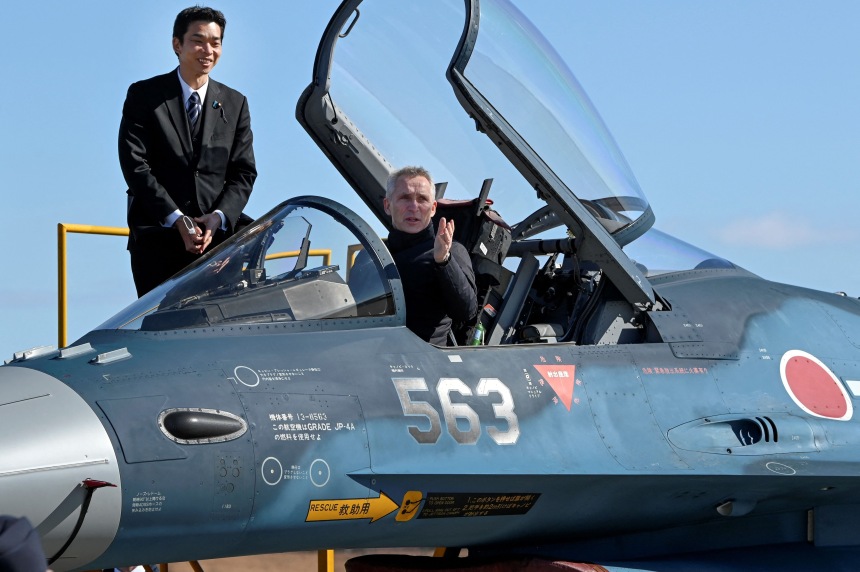 Ukraine's defense minister is expected in Paris on Tuesday to meet President Emmanuel Macron amid a debate among Kyiv's allies over whether to provide fighter jets for its war against Russia, after U.S. President Joe Biden ruled out giving F-16s.
Ukraine planned to push for Western fourth-generation fighters like F-16s after securing supplies of main battle tanks last week, an adviser to defense minister Oleksiy Reznikov said on Friday.
Asked at the White House on Monday if the United States would provide F-16s, Biden told reporters: "No."
But France and Poland appear to be willing to entertain any such request from Ukraine, with Macron telling reporters in The Hague on Monday that "by definition, nothing is excluded" when it comes to military assistance.
In remarks carried on French television before Biden spoke in Washington, Macron stressed any such move would depend on several factors including the need to avoid escalation and assurances that the aircraft would not "touch Russian soil." He said Reznikov would also meet his French counterpart Sebastien Lecornu in Paris on Tuesday.
In Poland on Monday, Prime Minister Mateusz Morawiecki also did not rule out a possible supply of F-16s to neighboring Ukraine, in response to a question from a reporter before Biden spoke.
Morawiecki said in remarks posted on his website that any such transfer would take place "in complete coordination" with NATO countries.
Andriy Yermak, head of the Ukraine president's office, noted "positive signals" from Poland and said France "does not exclude" such a move in separate posts on his Telegram channel.
NATO Secretary General Jens Stoltenberg, who was in Japan on Tuesday, he thanked Tokyo for the "planes and the cargo capabilities" it is providing Ukraine. A day earlier in South Korea he urged Seoul to increase its military support to Ukraine.