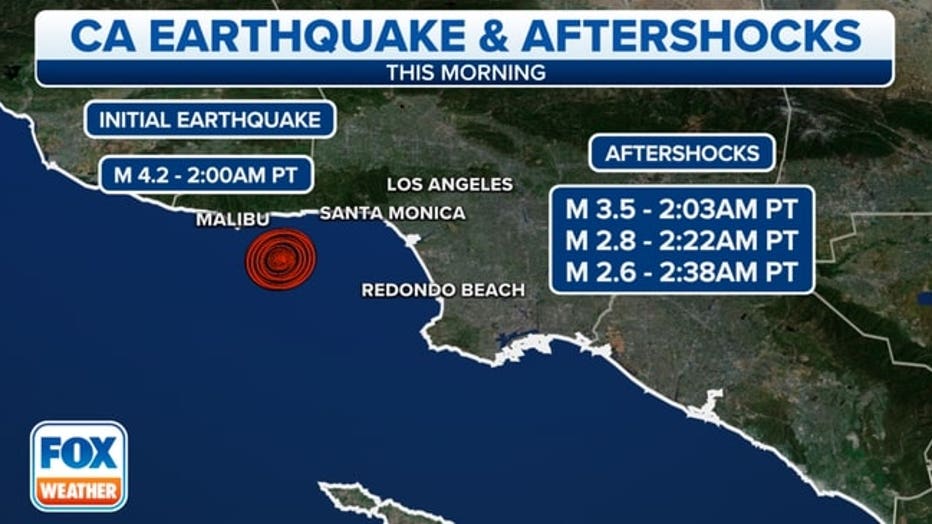 LOS ANGELES COUNTY, Calif. – A preliminary 4.2-magnitude earthquake struck off the Malibu coast early Wednesday morning followed by multiple aftershocks.
According to the U.S. Geological Survey, the first earthquake happened at 2 a.m. about 10 miles south of Malibu Beach and 15 miles southwest of Santa Monica. Its depth was reported at about 9.2 miles, according to the USGS.
Just seconds after the first jolt, a second earthquake was reported – a preliminary 3.5-magnitude earthquake, also 10 miles south of Malibu Beach. The depth for the second earthquake was reported at about 8 miles, according to USGS.
Roughly 22 minutes after the initial quake, a 2.8-magnitude aftershock was reported in the same location by the USGS. The depth of the second aftershock was just over six miles.
At 2:38 a.m., a third, 2.6-magnitude aftershock struck the same area, according to USGS.
Click here to read more.
Source: Fox LA