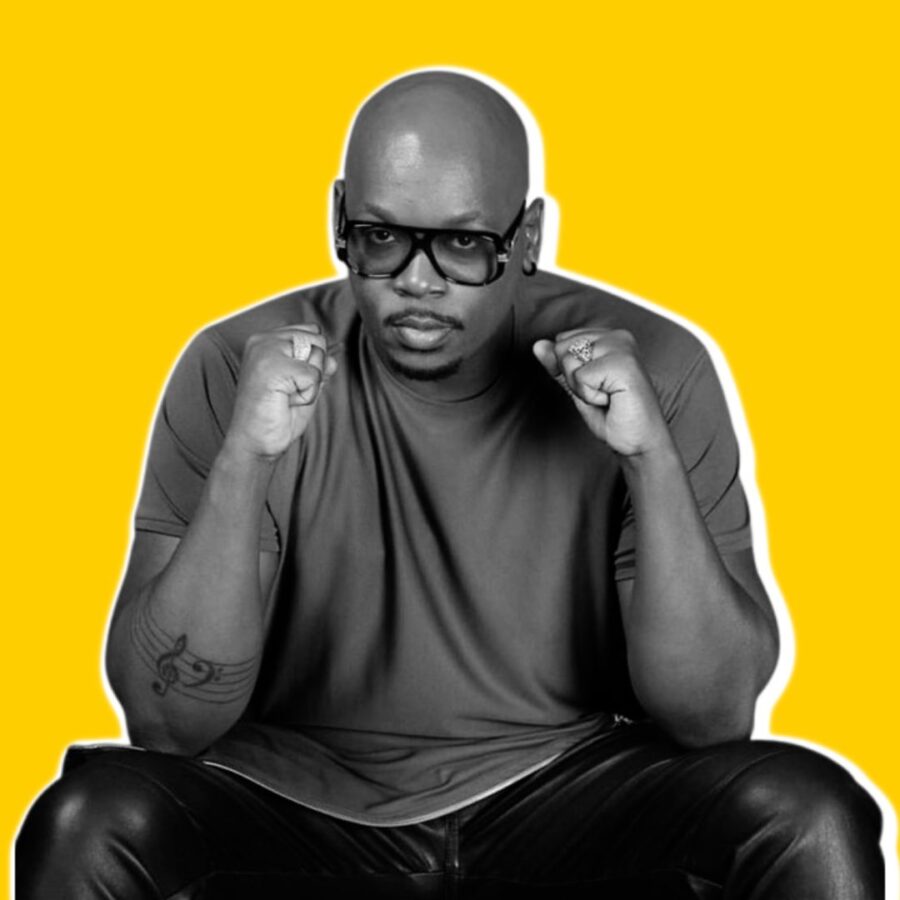 DR. LARRY REID OF LARRY REID LIVE IS BEING ACCUSED OF MOLESTING A TEENAGE BOY. DR. LARRY REID HAS DENIED ANY AND ALL ALLEGATIONS. WE AT BLACKCHRISTIANNEWS.COM (BCNN1.COM) DO NOT KNOW LARRY REID PERSONALLY, HOWEVER, WE DO BELIEVE THAT EVEN THOUGH LARRY REID HAS HIS ISSUES, HE HAS BEEN HEALTHY FOR A WAYWARD, JUDAS, LAODICEAN CHURCH AS HE HAS BEEN EXPOSING THE HYPOCRISY OF PASTORS AND CHURCHES FOR YEARS AND HAS SUFFERED AND IS SUFFERING FOR DOING SO, FOR HE HAS MANY ENEMIES. NOW, WE DO NOT KNOW IF THESE ALLEGATIONS ARE TRUE OR NOT, BUT WE HAVE OUR DOUBTS FOR SEVERAL REASONS LISTED BELOW. HOWEVER, IF ANY OF THIS ACCUSATION FROM MR. LAVONTRAYE ANDREWS IS TRUE, LARRY REID SHOULD RESIGN THE PASTORATE IMMEDIATELY AND HE SHOULD GO AWAY FOR A WHILE, MEANING, HE SHOULD GET OFF YOUTUBE, FACEBOOK, AND INSTAGRAM, ETC., AND WHEN AND IF HE RETURNS, HE SHOULD NEVER SPEAK AGAINST OR REBUKE ANYBODY IN THE CHURCH SPACE ANYMORE, FOR HE WOULD HAVE LOST HIS CREDIBILITY AS A PROPHET TO THE CHURCH. HERE IS THE LIST OF REASONS WE HAVE OUR DOUBTS:
1. Larry Reid, himself, has said many times that he was sexually abused and molested by an older male in the church in the past when he was a child, describing in great detail what happened to him and how it has damaged his life.
2. He has talked many times like a regular, straight, red-blooded American man as to how he is so attracted to PHAT, FINE, BEAUTIFUL, BIG-BREASTED women, which he loves very much, plus he married a woman whom he obviously still loves and has two beautiful children with her, and he shows himself to be a loving father.
3. This young gentleman by the name of LaVontraye Andrews, who talks like a strong, straight male should talk saying that "he is not gay," however, in our opinion, he does not sound convincing that this accusation against Larry Reid actually happened; to us, it sounds like the three men who accused Eddie Long of molesting them, which we did not believe at the time, nor did Dr. Reid.
4. Larry Reid is crazy, but he is not stupid and has proven himself to be a mature Christian in the sense that he has been very transparent and seemingly as honest as the day is long. We believe that if he did this, he would acknowledge it and admit it, drop off the scene for a long while, and suffer his punishment for it because he would know he did somebody the same way some church man did him, and as you know, he is big on justice for such acts and hypocrisy.
5. Please remember that Larry Reid and Tasha K are in the entertainment, money-making business, and they have been close friends for a while, so don't put it pass both of them to follow the advice of publicists who advise rappers, actors, and singers to create a false controversy between them to distract from another bad more serious situation and to get thousands more people to follow them and generate thousands of dollars as they run a joint game on the public, even with the threat of lawsuits. Don't be surprised if LaVontraye Andrews is just a stooge actor who will get paid too — not from a lawsuit, but from you, the public.
6. At the same time, Dr. Larry Reid, down through the years, has made it clear that he is not for homosexuality and homosexual marriage like some WOKE pastors are; however, he has not come out strong against it and has been too soft on it, which will make some people think that he is guilty of such an atrocity of sexually abusing a male child. And we, the editors at Blackchristiannews.com (BCNN1.com) say, if he is guilty of anything that this young man is saying, he should resign the pastorate immediately and he should go away for a while, meaning he should get off YouTube and Facebook, and when and if he returns, he should never speak against or rebuke anybody in the church space anymore, for he would have lost his credibility as a prophet to the church.
Dr. Larry Reid is the founder of the MBN Network (MBN), the owner of LDREnterprises, and the Senior Spiritual Leader of Reformation Church of Atlanta, a "cyber-church" that seems defunct. His website biography describes him as a "Multimedia Personality, Comedic Commentator, Songwriter, Recording Artist, and Spiritual Leader" who hosts a show where hundreds of thousands of people tune in each week.
Reid is known for giving social commentary and weighing in on spiritual abuse, setting himself up as a champion of the oppressed who exposes bad churches and bad pastors.
A few months ago, a man named Lavontraye Andrews publicly accused Larry Reid of molesting him when he was in his teens. Reid in turn sued for defamation but then quickly dropped the lawsuit.
In an interview with Tasha K, Andrews shares that after his father and mother divorced, his father was absent and it caused him some trauma, having difficulty working through he effects of not having a father figure in his life.
Andrews started attending Breakthrough Church where Reid was the Senior Pastor. Soon, Reid became that father figure for him, so much so that the teen eventually came to live with him in his home. Andrews alleges that Reid groomed him for over a year, telling him things like 'engaging in gay sex acts doesn't make someone gay,' or 'giving another man oral sex doesn't make a person gay', planting the seeds of how to frame in the future any overtures he may make.
Soon after Reid molested him. Andrews explaining that the events took place in the context of a father/son dynamic, where Reid framed the abuse as a way he could give the young teen a spiritual covering and he in turn could help the minister relieve some of the spiritual pressures he was under. He describes the abuse in part: . . .
Source: Protestia
To read more, click here: https://protestia.com/2023/01/18/prominent-pastor-larry-reid-accused-of-molesting-teenage-boy/