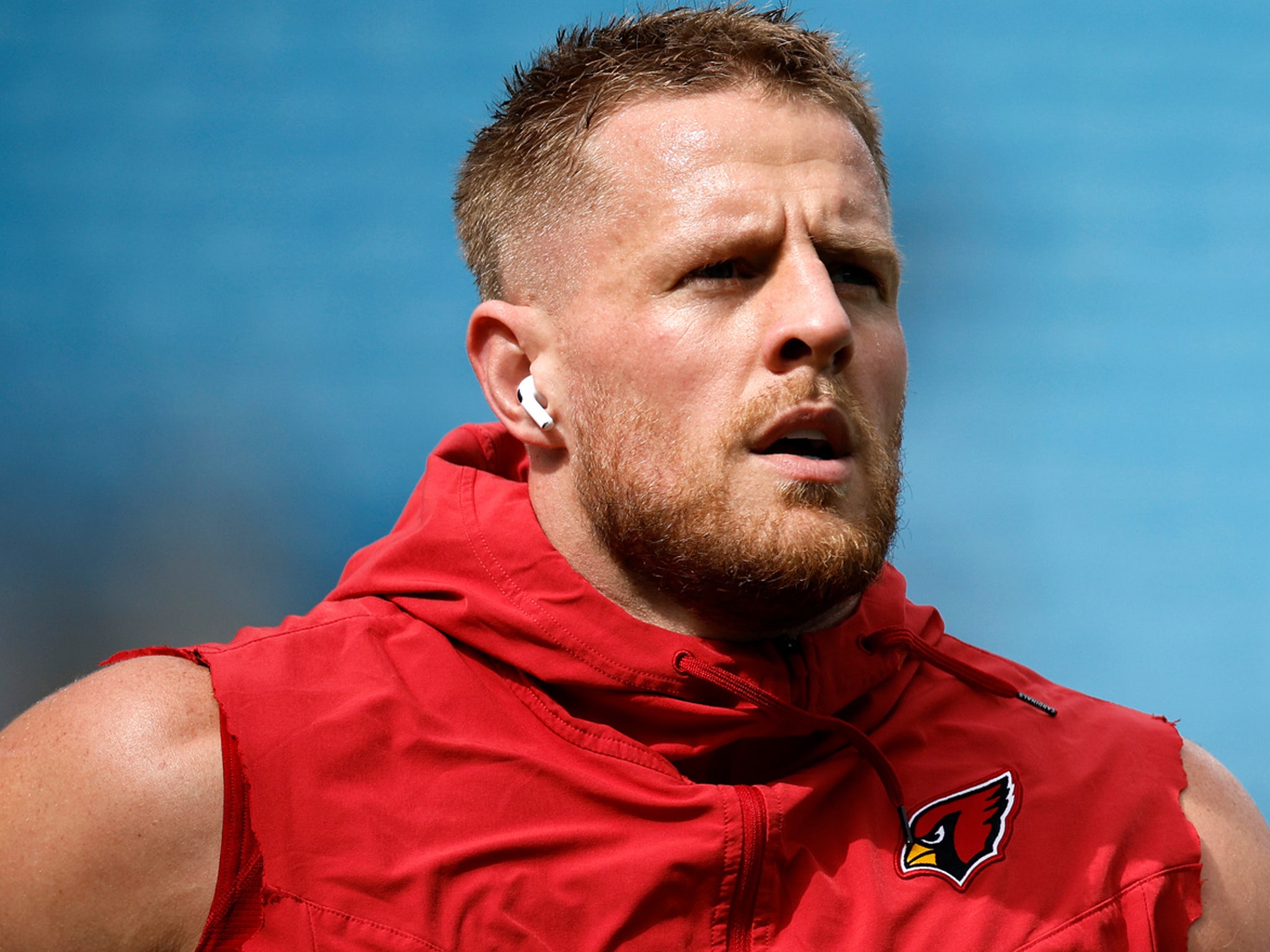 Arizona Cardinals defensive lineman J.J. Watt wasn't sure he was going to tell the world he was retiring until he pressed "tweet" on Tuesday morning.
The future first-ballot Hall of Famer had known for a while that this was going to be his last season, Watt said during a news conference Wednesday that lasted more than 16 minutes. He had been telling people around the Cardinals' building for "a long time" but said he doesn't think many believed him. And for those who did, they tried to talk him out of it.
After seeing photos of his wife, Kealia, and his 2-month-old son, Koa, on the field with him after Sunday night's game, Watt said he knew it'd be the perfect time to announce he was walking away after 12 seasons.
"I've been very fortunate. I've been extremely fortunate," Watt said. "I've been playing this game since I was 10 years old, and it's been an unbelievable ride. And if you told me back then when I started that I'd be able to play 12 years in the National Football League and meet the people I've met and accomplished some of the things I've accomplished and lived the life that I live, I'd have been extremely thankful and probably would've told you you were a crazy motherf—er."
Ultimately, Watt said he believed this season was the right time to retire.
Click here to read more.
SOURCE: ESPN, Josh Weinfuss