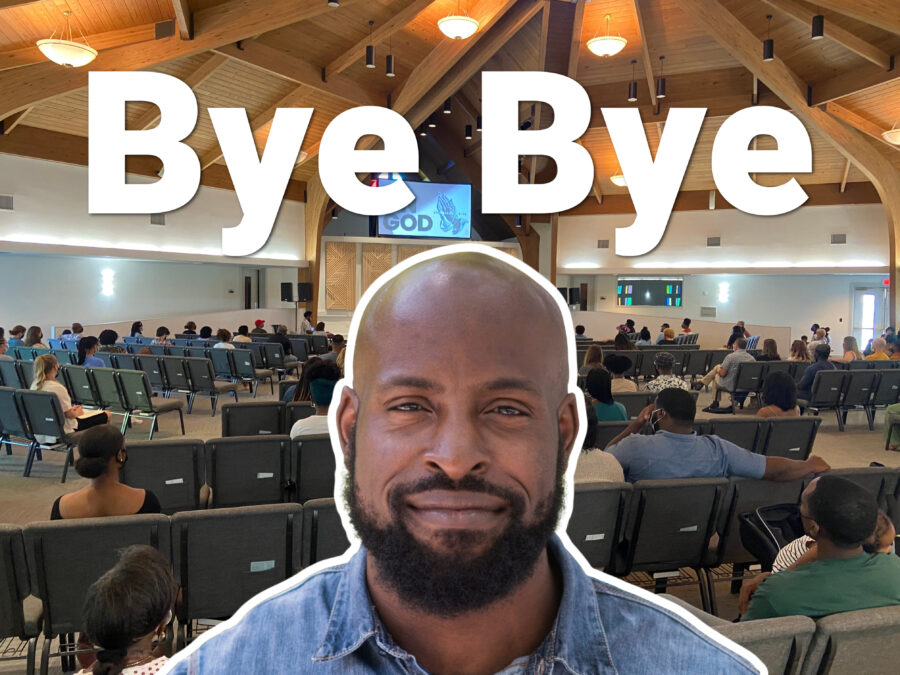 WOKE PASTOR JOHN ONWUCHEKWA, WHO LEFT THE SOUTHERN BAPTIST CONVENTION BECAUSE HE SAID IT WAS NOT WOKE ENOUGH, NOW LEAVES THE PASTORATE ALTOGETHER. Daniel Whyte III president of Gospel Light Society International, says, WOKEISM: THE BLOB OF BEELZEBUB, which he has renamed DECEPTIONISM, strikes again. This is a mess! Because of the "STRONG DELUSION" associated with WOKEISM, WOKEISM always leads to disaster — ALWAYS! Listen to Whyte's nearly 30-sermon strong series titled: WOKEISM: THE BLOB OF BEELZEBUB anywhere you listen to podcasts, and get set free because if you think that WOKEISM is just about race you are deluded; it is far, far bigger than that, and the Apostle Paul predicted it for the last days in striking detail. Don't get DISTRACTED and DESTROYED by getting sucked in to the WOKE MATRIX.
John Onwuchekwa, who gladly accepted $175,000 in SBC money to renovate his church (as well as NAMB money to secure the loan for the building), only to leave the convention in 2020 after accusing the denomination of not being woke enough and insinuating that churches made up of mostly minorities should do like his – take the money and run, has left the pastorate.
At the time Onwuchekwa had this to say about his former denomination.
"I do not see the utility of our church made up predominantly of ethnic minorities remaining in the SBC. Because rather than being an agent of change, I fear our presence has largely been an advertisement for other churches of similar makeup saying "Come in…the water's fine." The sign I'd rather hold up is "Enter at Your Own Risk!"
Source: Protestia
To read more, click here: https://protestia.com/2022/12/17/after-famously-leaving-sbc-pastor-john-onwuchekwa-has-left-the-pastorate/