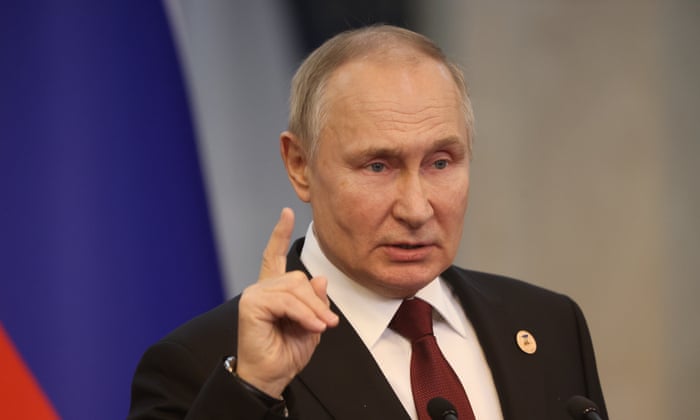 BREAKING WORLD WAR III NEWS: RUSSIAN PRESIDENT VLADIMIR PUTIN STILL SAYS "SPECIAL MILITARY OPERATION" IS GOING TO PLAN; PUTIN FURTHER SAYS THERE IS A POSSIBILITY FOR PEACE TALKS TO END THE WAR WITH UKRAINE
Vladimir Putin mentioned a potential settlement to end his war in Ukraine on Friday while still claiming that his "special military operation" was going to plan.
"The settlement process as a whole, yes, it will probably be difficult and will take some time. But one way or another, all participants in this process will have to agree with the realities that are taking shape on the ground," the Russia president said during remarks at a press-conference in Bishkek, Kyrgyzstan.
The remarks came just days after Putin appeared to be girding Russians for a protracted war in Ukraine, saying that his military operation could be a "long-term process". Initially, Russian commanders expected the war would last just a matter of weeks before a Russian victory, according to plans captured at the beginning of the war. It is now in its 10th month and Russia has been forced to retreat for several months.
Despite all evidence to the contrary, Putin claimed that his military operation was going to plan. "Everything is stable. There are no questions or problems there," he said, adding that information was being given to the public transparently.
Source: the Guardian
To read more, click here: https://www.theguardian.com/world/2022/dec/09/putin-shelling-ukraine-power-grid-russia-president-strikes-energy-infrastructure