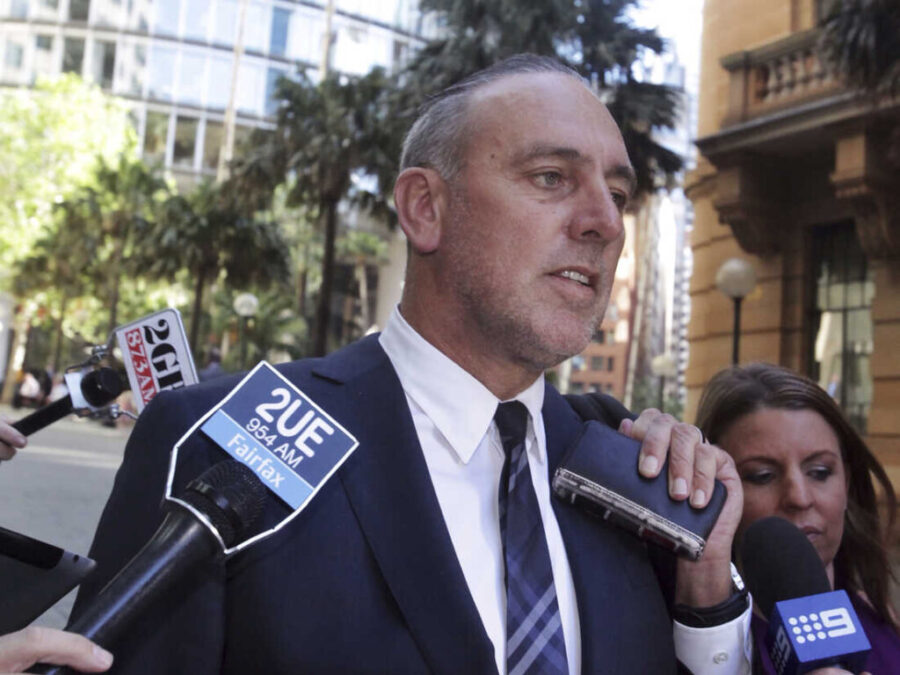 FORMER GLOBAL PASTOR OF HILLSONG CHURCH BRIAN HOUSTON IS IN TROUBLE AS HIS FIRST DAY IN COURT REGARDING HIS LATE FATHER'S RAPE AND MOLESTATION OF A CHILD  DID NOT GO WELL AT ALL; HE FACES FIVE YEARS IN PRISON
Hillsong's former Global Senior Leader Brian Houston had his first day in court today, responding to charges that he concealed the sexual abuse of a 7-year-old boy by his deceased father more than 30 years ago- a case which investigators took two years to build.
He has pled 'not guilty' and if convicted, faces 5 years in prison.
In 2014, a Royal Commission confirmed that Brian Houston's father, Pastor Frank Houston, was a pedophile who confessed to abusing a young boy, now revealed as Brett Sengstock, in 1969 and 1970. Brian Houston was made aware of the allegations in 1999, five years before his father passed, but did not go to the police and turn his father in.
Brian previously claimed that Sengstock told him he didn't want anyone knowing, a claim the victim vehemently rejected in court. According to News 9:
"On Monday, (Sengstock) described a phone call he made to Brian Houston after not receiving $10,000 from Frank Houston, which he felt pressured to accept and considered payment for his silence.
"(Brian) turned around and said to me 'you know this is all your fault'. I didn't say anything, and he said 'you tempted my father'," he told the court.
(Houston's Lawyer) asked on Tuesday whether he recalled another phone conversation, where Houston had told him he was believed, Frank Houston had confessed, and his wishes for privacy and no further investigation from the police or the church would be honored.
"That's not any conversation I recall with him at all,"(Sengstock) said. . ."
Source: Protestia
To read more, click here: https://protestia.com/2022/12/06/brian-houstons-first-day-in-court-goes-poorly-as-sex-abuse-victim-denies-pastors-testimony/