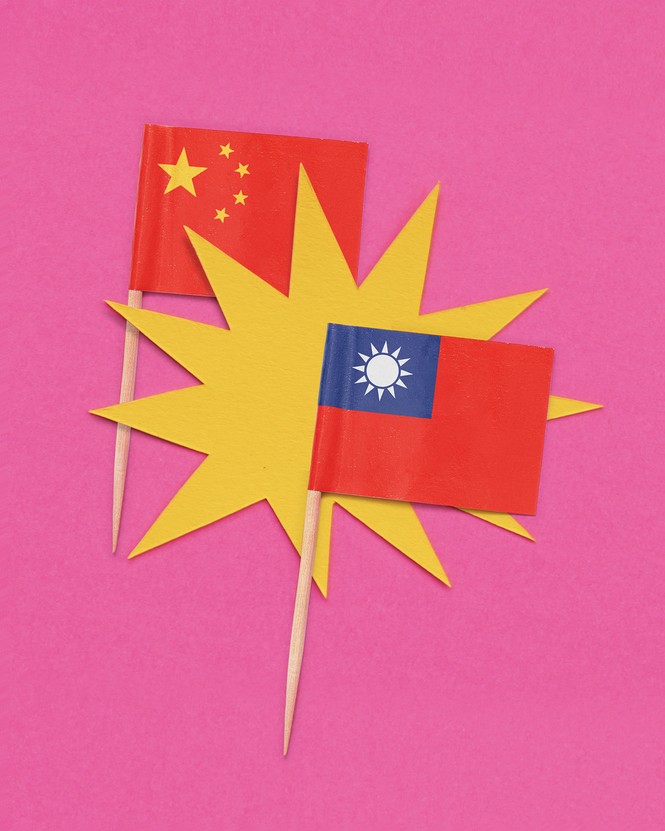 BREAKING WORLD WAR III NEWS: TAIWAN'S ISLAND PEOPLE SEEM BLISSFULLY UNCONCERNED OF A MAJOR CONFLICT WITH CHINA. THE U.S. CANNOT AFFORD THAT LUXURY. IS TAIWAN FACING ITS UKRAINE MOMENT? 
The night before boarding a flight home, at the end of a trip that had taken me from D.C. to Taiwan, Japan, Macedonia, Turkey, and back again, I came across a tweet that succinctly crystallized many of the fleeting impressions I had accumulated on the Pacific leg of my journey. The tweet was from Tanner Greer, a brilliant and iconoclastic China scholar, citing a quote about Taiwan sometimes attributed to Kurt Campbell, years before he became President Joe Biden's chief Asia adviser on the National Security Council: "I thought I was going to find a second Israel; I found a second Costa Rica."
"Whether Campbell ever said such a thing is beyond the point," Greer wrote, explaining that he'd heard it from a Taiwanese think-tank associate. "What mattered was that this retired Taiwanese nat/sec official believed he could have said it, and believed the description accurate."
The point of the anecdote is that the Taiwanese don't seem to take the threats to their security nearly as seriously as most observers in Washington do. The Taiwanese worry, of course. It's impossible not to, especially because China has altered the status quo in the Taiwan Strait after House Speaker Nancy Pelosi's visit earlier this year by repeatedly sending fighter jets and frigates far into Taiwan's territorial waters. But the mood on the island is much more relaxed than the mood in Israel, a country that similarly faces implacable hostility from some of its neighbors. Indeed, the contrast could not be more pronounced.
So what is going on with Taiwan? The two-day conference on nationalism I attended at Sun Yat-sen University, in the southern city of Kaohsiung, provided some clues. In my discussions with Taiwanese scholars, I quickly apprehended that Taiwanese identity is still in flux. This is not to suggest that Taiwan's identity has not diverged significantly from China's. Taiwan was long a Chinese backwater, with a distinct frontier culture, before it was ceded by the Qing dynasty to Japan in 1895. Half a century of Japanese colonialism left its mark, as did the subsequent brutal (and only semi-successful) re-Sinification policies of China's nationalist leader Chiang Kai-shek. The advent of democracy in Taiwan in 1996, and its entrenchment since, has only deepened the differences with the mainland.
But the differences are not so cut-and-dried. Spend some time talking with Taiwanese business leaders or policy specialists in the more prosperous north, and Taiwanese identity takes on other valences. Almost no one fully identifies with mainland China, but people believe they understand mainlanders well—certainly better than the panicked West does. There is no way that China's leader, Xi Jinping, would order an invasion, my fellow visitors and I were repeatedly assured. Such a move would not only be fratricidal; it would be counterproductive—destroying a vital hub in global supply chains that would otherwise fall into China's lap should peaceful unification happen. One defense expert I spoke with even ruefully floated the idea that Taiwan is a buffer state likely to be drawn into a tragic spiral of escalating tensions between China and the United States as they compete for regional hegemony. He was not quite blaming us Americans for the war that many in Washington think is inevitable—but only just not.
Source: the Atlantic, Damir Marusic
To read more, click here: https://www.theatlantic.com/international/archive/2022/12/taiwan-xi-jinping-china-invasion-us-support/672336/