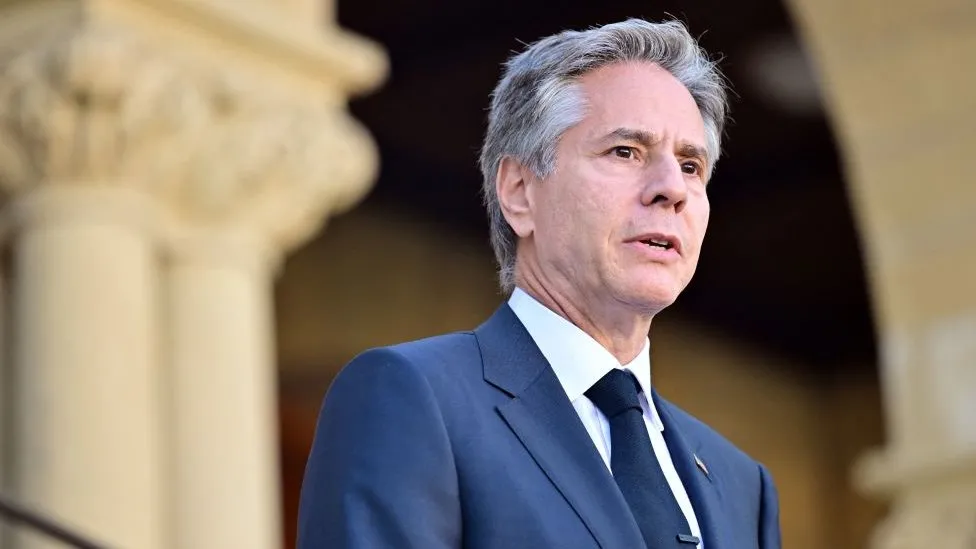 BREAKING WORLD WAR III NEWS: U.S. SECRETARY OF STATE ANTONY BLINKEN Says BEIJING WANTS TO SEIZE TAIWAN on a "MUCH FASTER TIMELINE" THAN WHAT AMERICA and the WORLD ORIGINALLY THOUGHT. Daniel Whyte III, President of Gospel Light Society International, Says, As you know when the Secretary of State speaks that is just like the president of the United States speaking. The Secretary of State would not be allowed to make such an explosive statement without knowing THAT STATEMENT TO BE A FACT BASED UPON SOLID INTELLIGENCE. Again, I say, even though I believe the president is handling much of his job as well as he can considering his age, if he wants to comment about the economy off the cuff, that is fine, but going forward it would be wise for Secretary of State Blinken and Secretary of Defense Lloyd Austin to handle any comments on what some believe is the coming World War 3 because some of the president's macho rhetoric is egging it on, especially when he has been informed that God is not with America as He was in the past. Quite frankly, Lloyd Austin should be out front even over Blinken because he is a man of war and he understands that "war is hell," and he does not want to get into a war.
China has made a decision to seize Taiwan on a "much faster timeline" than previously thought, Secretary of State Antony Blinken said on Monday, shortly after China's leader reiterated his intent to take the island by force if necessary.
"There has been a change in the approach from Beijing toward Taiwan in recent years," Blinken said in an event at Stanford University in California.
The remarks from America's top diplomat on Monday come as China holds its twice-a-decade Communist party congress, and shortly after Chinese President Xi Jinping used a widely-watched speech on Sunday to say the "wheels of history are rolling on towards China's reunification" with Taiwan. While peaceful means were preferable, Xi added, "we reserve the option of taking all measures necessary."
Blinken said China had made a "fundamental decision that the status quo was no longer acceptable, and that Beijing was determined to pursue reunification on a much faster timeline." He didn't elaborate on the timing or provide other details.
Responding to Blinken's remarks on Tuesday, Chinese Foreign Ministry spokesman Wang Wenbin criticized the US for selling billions in advanced weapons to Taiwan and accused the Biden administration of encouraging the island's move toward formal independence.
Source: MSN/Bloomberg Iain Marlow
To read more, click here: https://www.msn.com/en-us/money/other/blinken-says-china-wants-to-seize-taiwan-on-much-faster-timeline/ar-AA136yie