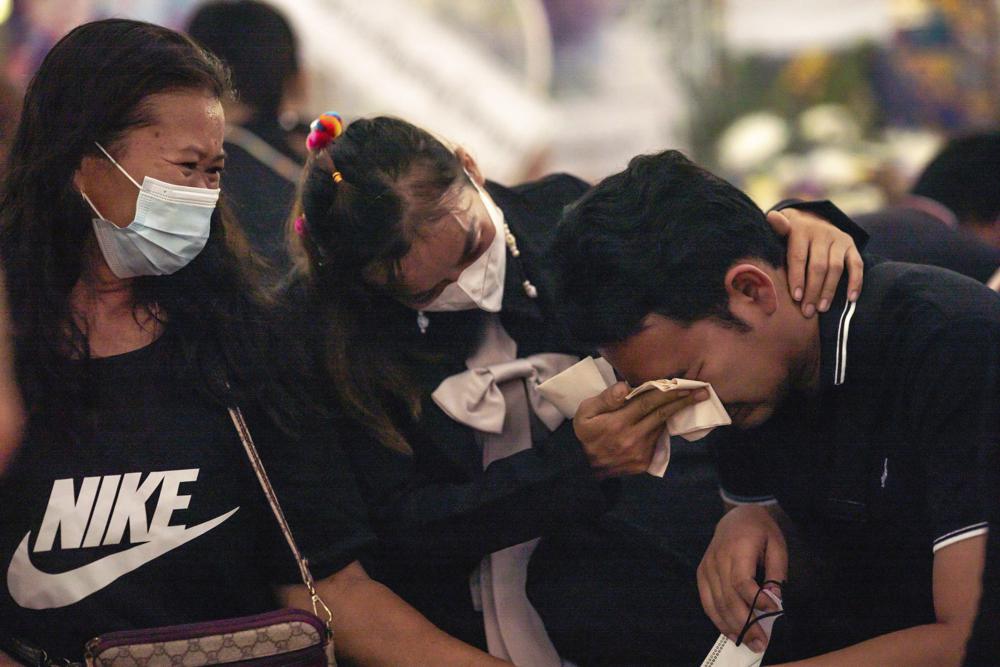 Grieving Families Pray at Thai Temple Filled With Children's Keepsakes, Flowers, and Photos of the 36 Killed at a Day Care Center; 24 of Them Were Children Taking a Nap; Each Child Was Stabbed to Death
Grief-stricken families prayed Saturday at a Buddhist temple filled with children's keepsakes, flowers and photos of the smiling toddlers who were slain as they napped on blankets at a day care center in northeastern Thailand.
Coffins containing the 36 killed, 24 of them children and most of them preschoolers, were released Friday and placed inside Wat Rat Samakee and two other temples in the town nestled among rice paddies in one of Thailand's poorest regions.
Several mourners stayed at Wat Rat Samakee overnight in the tradition of keeping company for those who died young.
"All the relatives are here to make merit on behalf of those who died," said Pensiri Thana, an aunt of one of the victims, referring to an important Buddhist practice. She was among those staying the night at the temple. "It is a tradition that we keep company with our young ones. It is our belief that we should be with them so they are not lonely."
The massacre left no one untouched in the small town, but community officials found helping others was helping assuage their own grief, at least momentarily.
"At first, all of us felt so terrible and couldn't accept this. All the officials feel sad with the people here. But we have to look after everyone, all these 30 victims. We are running around and taking care of the people, giving them moral support," Somneuk Thongthalai, a local district official, said.
Source: the Associated Press, TASSANEE VEJPONGSA and DAVID RISING
To read more, click here: https://apnews.com/article/religion-thailand-1797e563990e38ecb276cd8040e4b686?utm_source=homepage&utm_medium=TopNews&utm_campaign=position_02