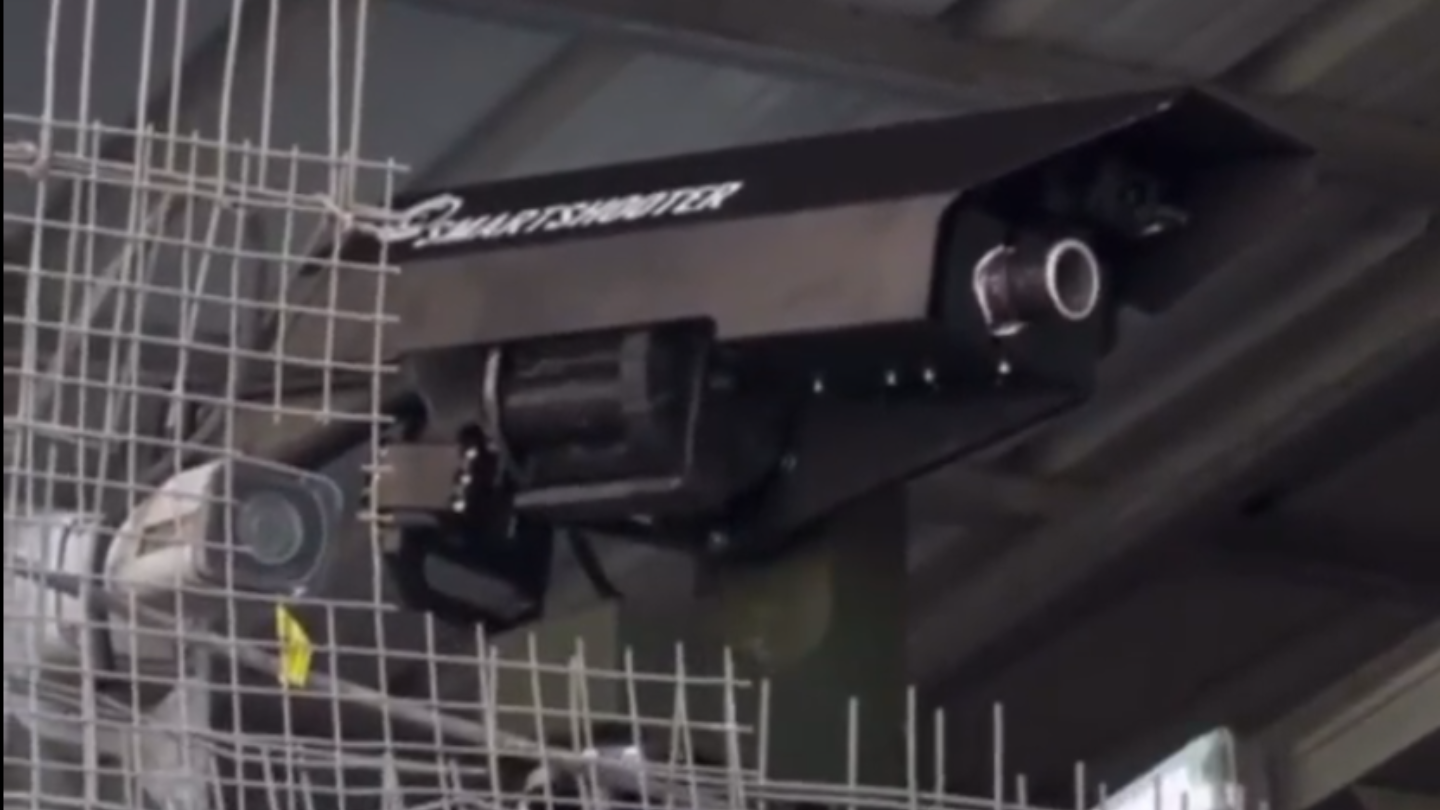 Israel has deployed a remote-controlled turret in the West Bank. The system was installed over a checkpoint on Shuhada street in the city of Hebron, according to videos of the device and reporting by Israeli outlet Haaretz. It has the capacity to fire stun grenades, tear gas, and sponge-tipped bullets.
The turret was installed as part of a pilot program and is meant to be used for crowd dispersal at the checkpoint, which has been the site of clashes between Palestinian demonstrators and the Israeli military.
"As part of the army's improved preparations for confronting people disrupting order in the area, it is examining the possibility of using remotely-controlled systems for the employment of approved measures of crowd dispersal. This does not include remote control of live gunfire," a spokesman for the Israeli Army told Haaretz.
The turret is the creation of Israel defense firm Smart Shooter, a company that's working on autonomous weapon systems, including an attachment for rifles that would compensate for a soldier's inability or unwillingness to aim. "Our goal is to take the concept of precision weaponry to missiles, fighter planes, and in some cases, armored infantry carriers. Or, to the most basic infantry company." Smart Shooter Operational Expert Shmuel Rabinovitz told i24 news in 2020.
Smart Shooter works by using an AI system that follows and locks in on targets. Its website marketing calls this "One Shot—One Hit" and boasts that the company "combines simple to install hardware with advanced image-processing software to turn basic small arms into 21st century smart weapons."
Click here to read more.
Source: Vice