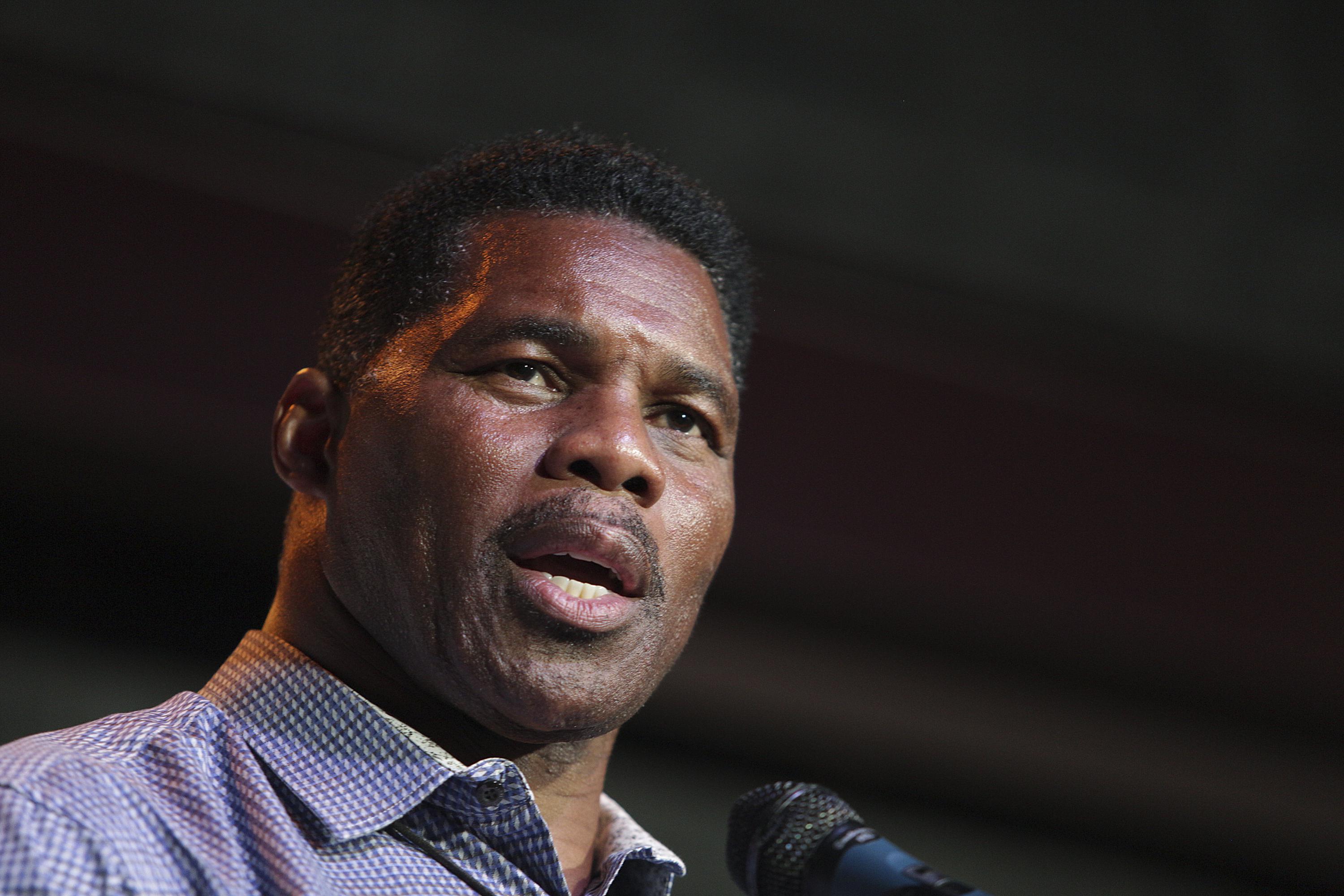 A report that Republican candidate Herschel Walker paid for his then girlfriend's abortion in 2009 has roiled the high-profile Georgia Senate race.
In the Daily Beast's report Monday night that Walker had urged his girlfriend to end her pregnancy, the outlet included details about a signed check from Walker to cover the procedure, a receipt from the abortion clinic, a "get well" card from Walker and corroboration from friends of the woman, who remained anonymous. Walker has staked out a staunchly anti-abortion position in the campaign, saying the procedure should be banned with no exceptions for rape, incest or the health of the mother.
Walker disputed the Daily Beast's report in a statement, calling it a "flat-out lie" and saying, "I'm not taking this anymore. I [am] planning to sue the Daily Beast for this defamatory lie. It will be filed tomorrow morning." Public figures' lawsuits against media outlets have a high bar of proof in the U.S.; it's unclear what evidence Walker may offer in court to attempt to disprove the report.
When asked about the $700 check during an appearance on Sean Hannity's primetime Fox News show, Walker said, "I send money to a lot of people," noting that he gives scholarships and "is always helping people." Walker said the report was a "flat-out lie" and said it left him "energized."
Following an early endorsement from former President Donald Trump, the University of Georgia football legend comfortably won the Republican primary to face incumbent Democrat Sen. Raphael Warnock. This victory came despite concerns about his background, which included accusations of domestic abuse and the exaggerations of both his business and academic records. Warnock has focused on Walker's extreme anti-abortion stance, including his support of South Carolina Sen. Lindsey Graham's proposed federal ban on abortions after 15 weeks, which other GOP candidates have sidestepped as much as possible since it was put forward in September.
Earlier this summer, reports revealed that Walker had previously undisclosed children and that he had reportedly lied to his own campaign staff about their existence. The Atlanta Journal-Constitution reported in June that Walker falsely claimed that he worked in law enforcement.
His son Christian criticized his father in a series of tweets Monday night following the Daily Beast's report, writing, "I know my mom and I would really appreciate if my father Herschel Walker stopped lying and making a mockery of us. You're not a 'family man' when you left us to bang a bunch of women, threatened to kill us, and had us move over 6 times in 6 months running from your violence."
Click here to read more.
Source: Yahoo