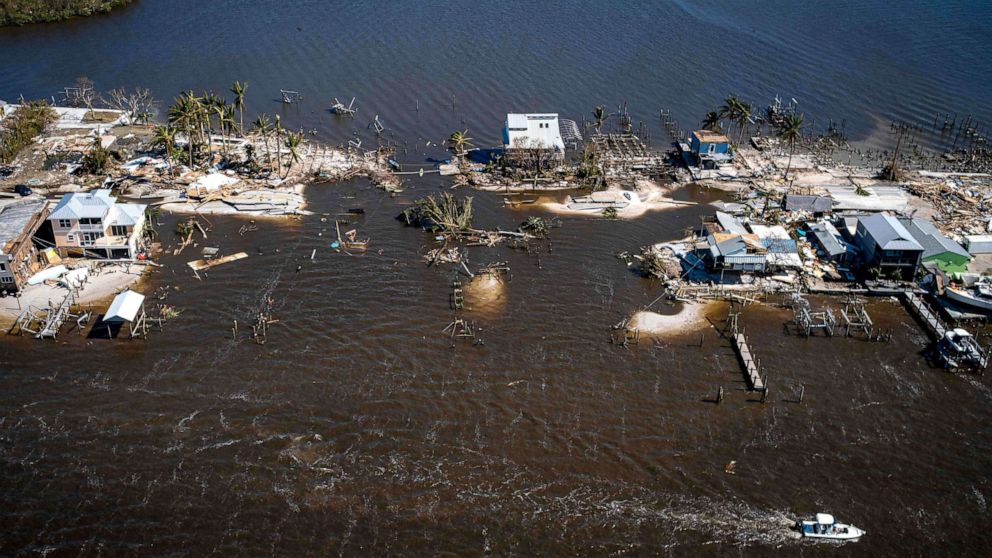 Water and electricity could be restored by Sunday to all the homes, businesses, schools and hospitals in Southwest Florida that are structurally sound after the devastation of Hurricane Ian, authorities said Monday.
"We've laid out a very good plan," Florida Emergency Management Director Kevin Guthrie said.
Almost 550,000 homes and businesses remained in the dark Monday evening, five days after the storm tore through the state's Gulf Coast.
Schools in 13 counties remained closed, but all counties in Southwest Florida expected to be fully back by the end of the week, Education Commissioner Manny Diaz said. Lee, DeSoto, Charlotte, Sarasota and Hardee counties have "the most to deal with," Diaz said.
The death toll from Ian climbed to at least 78 people, according to the Associated Press: 71 confirmed fatalities in Florida, four in North Carolina and three in Cuba, where Ian made its first landfall Tuesday. Florida Department of Law Enforcement Commissioner Mark Glass said Monday that there were at least 58 confirmed deaths in the state.
Over 1,900 people have been rescued in Florida statewide since the storm struck the state, Florida Governor Ron DeSantis said during a press conference Monday. Search and rescue efforts are ongoing.
Click here to read more.
SOURCE: USA Today, John Bacon, John Kennedy, Thao Nguyen, and Celina Tebor