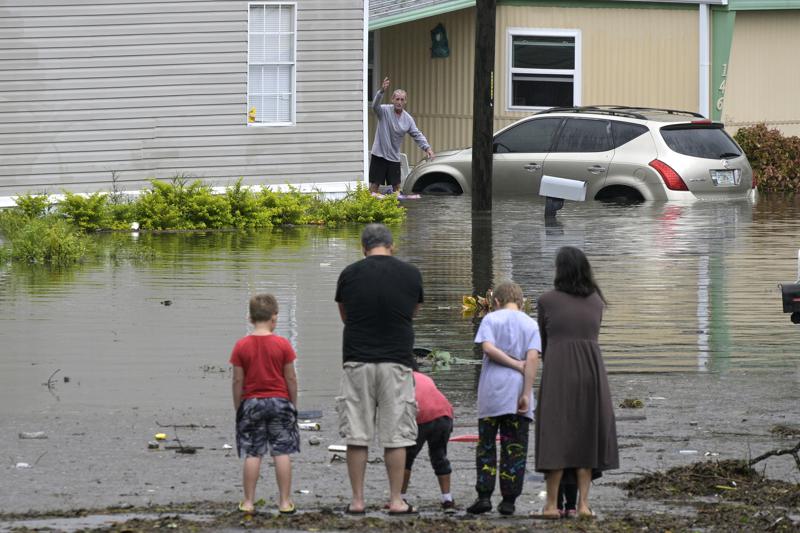 Ian Will End up Being the Most Destructive Hurricane in the History of Florida. Some People Will Never Recover Because of Their Age and it Will be Etched in Their Minds Until the Day They Die
Hurricane Ian was over southwest Florida for only a few hours.
It will take months to clean up all the damage. Maybe longer. And some of the destruction can't be cleaned up at all.
From trees getting ripped out of the ground to signs being ripped apart, traffic lights crashing onto roadways and some buildings simply being destroyed, the impact was everywhere and almost nothing was spared. The only difference between one place and the next was the severity of the problems.
"We will get through this," said Vice Mayor Richard Johnson of Sanibel, Florida. "And we'll come out on the other side better than we were going in."
Perhaps, but it will be a massive undertaking, ranging from the cosmetic to the crucial and everything in between.
Fort Myers Beach is, quite simply, destroyed. Businesses are gone. Jobs are obviously lost, at least temporarily. The cleanup will take weeks and that will almost certainly have to precede any rebuilding efforts.
"Our entire staff is safe and although the restaurant sustained incredible damage the structure of the building is intact," the ownership of Nervous Nellie's, a seafood restaurant on the beach, said in a statement. "We are hoping to work our way through this and be back stronger than ever."
Source: the Associated Press, Tim Reynolds
To read more, click here: https://apnews.com/article/hurricanes-florida-business-climate-and-environment-a76fdea72437c386d2bfe09ece2559e5?utm_source=homepage&utm_medium=TopNews&utm_campaign=position_03