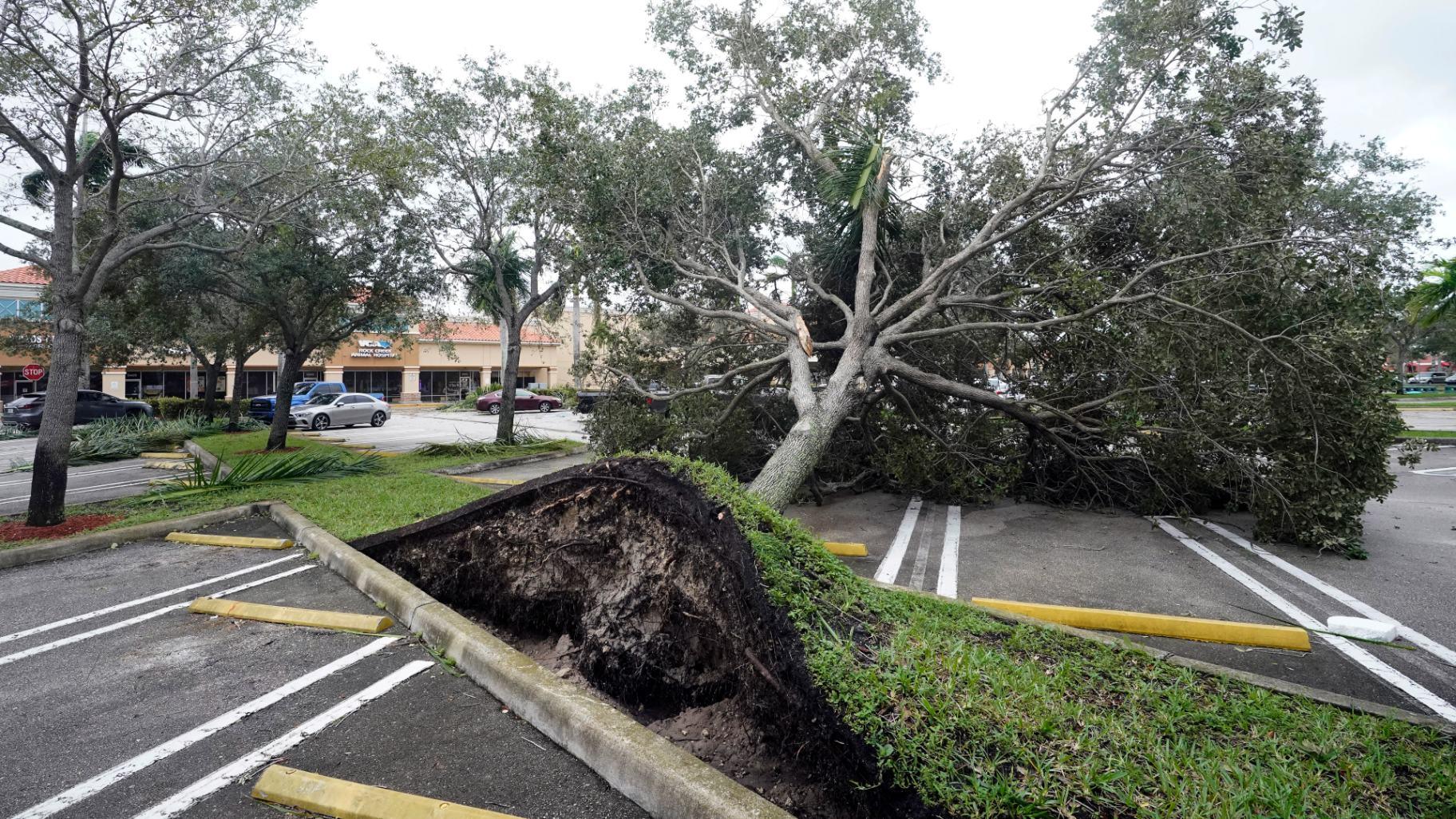 Almost 2 million people were left without power Wednesday night as Hurricane Ian swept through Florida, bringing catastrophic flooding and winds to large areas of the state in what some are predicting could be one of the worst storms to ever affect the Sunshine State.
Images and videos broadcast on television and shared on social media showed scenes of flooding and destruction. Streets and even houses appeared flooded while trees looked as if they were torn from the ground.
Gov. Ron DeSantis warned that the storm, which weakened to a Category 3 hurricane, will cause extensive damage and widespread power outages, with full restoration efforts likely taking weeks. By Wednesday night, more than 1.8 million people were without power, representing 16 percent of the state.
Hurricane Ian, which at one point neared Category 5 strength, made landfall around 3 p.m., near Fort Myers on the Gulf Coast. The National Hurricane Center reported that it's already causing "catastrophic storm surge, winds and flooding" along the Florida peninsula.
"You're going to see more power outages as the storm moves through the center part of our state and before it exits into the Atlantic coast," DeSantis said during a Wednesday evening news conference.
During an appearance later Wednesday night on Fox News, the Florida governor said the storm will bring "one of the biggest flood events we've ever had. What remains to be seen is how much damage the wind did. Obviously it's very significant."
Florida emergency officials in Tallahassee received a handful of reports that Ian had damaged or destroyed structures but DeSantis expected that the state would face much more damage as the hurricane pushed across the state. Hurricane force winds are expected to continue over west central Florida, where Ian already knocked out communications service to the 911 call centers in Hendry and Glades counties, DeSantis said.
Click here to read more.
SOURCE: Politico, Arek Sarkissian and Andrew Atterbury