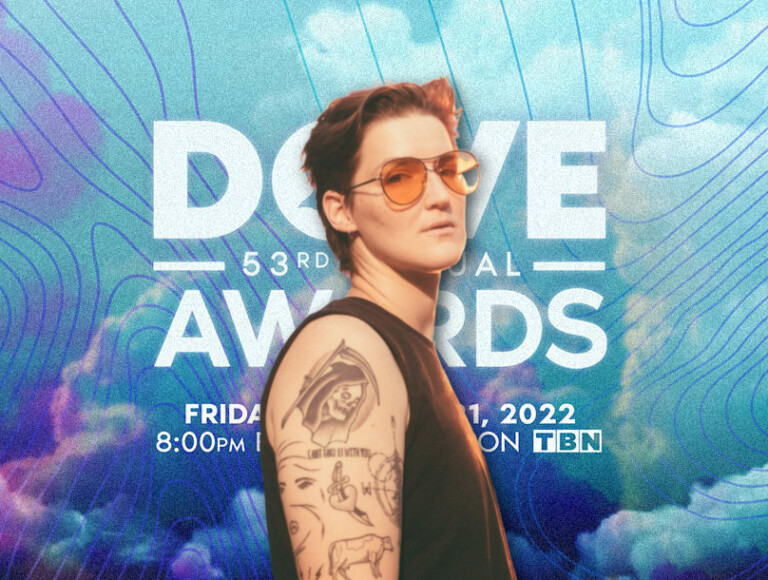 This is What Homosexual "Queer" People do When They Cannot Have Their Way. So-Called QUEER "CHRISTIAN" ARTIST BY THE NAME OF SEMLER, HOLDS PROTEST SHOW AFTER NOT BEING INVITED TO THE CHRISTIAN-BASED DOVE AWARDS.
Daniel Whyte III, President of Gospel Light Society International, Says to Pastors, Especially So-Called "Inclusive" Pastors, do You See and Realize What You Have Done  Now by  Being Soft on the Abomination of  Homosexuals and Allowing Practicing Homosexuals Into the Church? You and the Families of Your Church Are Suffering the Consequences and Now Other Para-Church Organizations Like the Dove Awards Are Suffering the Consequences of Such Demonic Foolishness.
Homosexual "Christian" artist holds own show.
Queer "Christian' artist Semler has been pleading to be considered for this year's "Best New Artist" at the 53rd annual Dove Awards, which are given for outstanding achievements in the Christian music industry. She hoped the committee would consider her despite her flagrant promotion of LGBTQ theology and beliefs in her public and private life and ignore the fact that she is an out-and-out pagan.
Baldridge gained publicity after her profanity-laced album briefly took the top spot on iTunes Christian and Gospel charts. Last year she toured with Relient K, the queer-affirming former Christian band, gaining prominence and visibility. She also recently wrote the "world's gayest worship song" after channeling the hurt of someone who "broke my heart for Jesus." Thus, this Homosexual "Christian" artist holds own show.
Unfortunately for her, she didn't even make it past the first round of voting, which is decided by Gospel Music Association (GMA) members (professionals who work full-time and earn their income primarily from the Christian and Gospel Music Industry.)
After begging to be invited as someone's plus one and seemingly having no takers, she chastised the show for being "goofy" and "on the wrong side of history," announcing that she is holding a 'protest show' in the same city on the same weekend.
Source: Protestia
To read more, click here: https://protestia.com/2022/09/26/queer-christian-artist-holds-protest-show-after-not-being-invited-to-the-dove-awards/