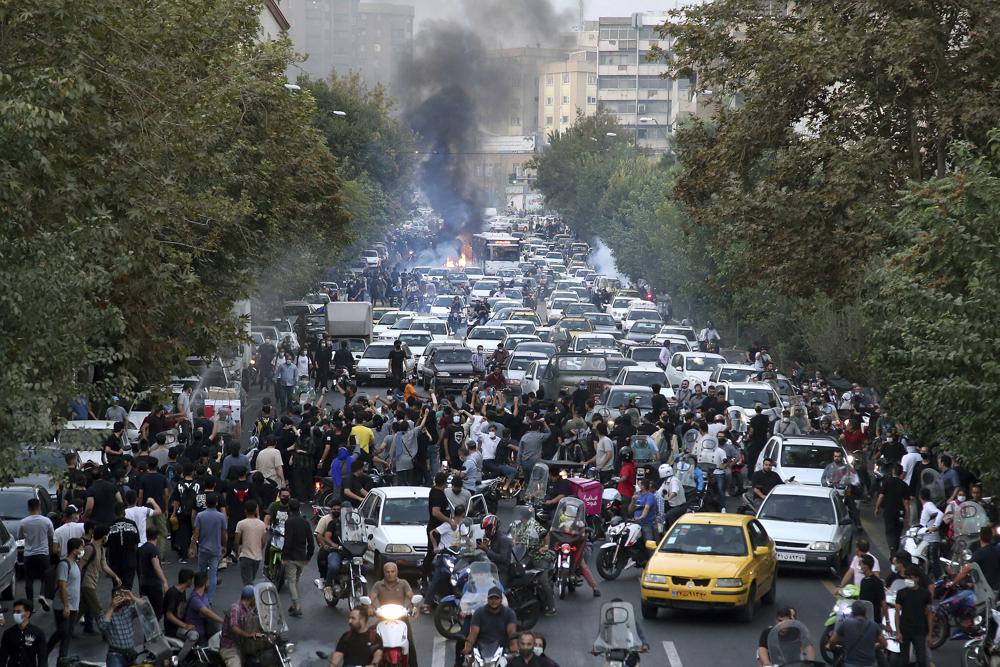 Iranians took to the streets for a tenth consecutive night Sunday, in defiance of a warning from the judiciary, to protest the death of young Kurdish woman Mahsa Amini in morality police custody.
At least 41 people have died since the unrest began, mostly protesters but including members of the Islamic republic's security forces, according to an official toll, although other sources say the real figure is higher.
Oslo-based group Iran Human Rights (IHR) on Sunday evening said the death toll was at least 57, but noted that ongoing internet blackouts were making it increasingly difficult to confirm fatalities in a context where the women-led protests have in recent nights spread to scores of cities.
Echoing a warning the previous day by President Ebrahim Raisi, judiciary chief Gholamhossein Mohseni Ejei on Sunday "emphasised the need for decisive action without leniency" against the core instigators of the "riots", the judiciary's Mizan Online website said.
Hundreds of demonstrators, reformist activists and journalists have been arrested amid the mostly night-time demonstrations since unrest first broke out after Amini's death on September 16.
Click here to read more.
Source: ARY News