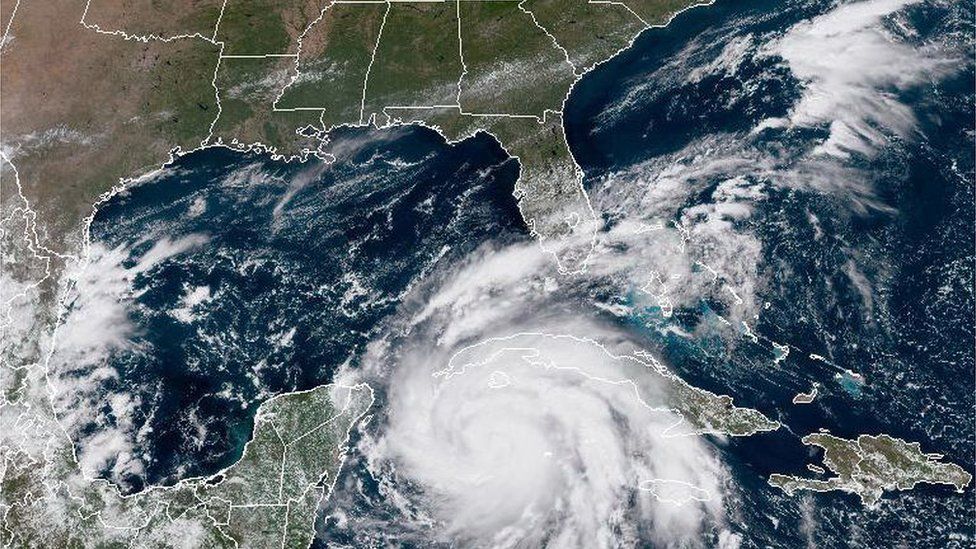 Hurricane Ian's forecast path northward near the Florida coast threatens millions, especially its potentially deadly and devastating storm surge that could push into bays and streams, flooding homes and businesses miles inland.
"This would be the kind of life-threatening storm surge that would be kind of our worst-case scenario for the Tampa Bay area," Keily Delerme, a National Weather Service meteorologist, told USA TODAY on Monday.
It's a nightmare weather scenario officials have feared for years for one of the nation's large and fastest-growing metropolitan areas.
Far to the north, in Port Aux Basques, Newfoundland, on Monday, one woman who experienced Hurricane Fiona's storm surge first hand, spent the day reflecting on her newfound respect for its dangers.
Shocking videos over the weekend showed Fiona's surge ripping into the town and dragging homes into the sea, even after it was downgraded from a hurricane to a post tropical cyclone. Storm surge claimed the life of one woman.
Jocelyn Gillam was standing in her yard talking to her brother-in-law when the initial surge arrived.
"I looked up and saw the water coming with a vengeance," Gillam told USA TODAY Monday. "It knocked me off my feet."
Click here to read more.
SOURCE: USA Today, Dinah Voyles Pulver