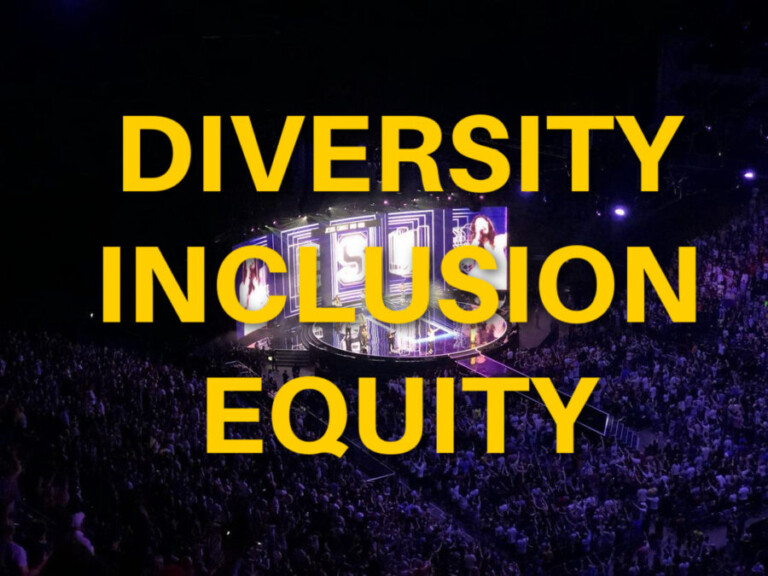 Hillsong Church Puts Out Racial Diversity, Equity, and Inclusion (DEI) Update. Daniel Whyte III, President of Gospel Light Society International, Says, Diversity, Equity, and Inclusion Almost Always Include Homosexuals, but Hillsong Intentionally Did Not Mention Homosexuals in This New Update. Maybe They Have Learned Their Lesson. We Pray so. Daniel Whyte III Says Further . . .
At the Same Time, Hillsong is Doing Here What Most Hypocrites do, and They Don't Even Realize it. They Try to Compensate For Another Evil That They Have Been Doing by Doing Something That the United Nations and the World Would Think is Good. JESUS CHRIST CALLS IT STRAINING AT A GNAT AND SWALLOWING A CAMEL. It is in the Nature of Hypocrites to Strain at a Gnat and Swallow a Camel. I am Convinced Most Hypocrites do Not Realize They Are Doing it.
The Truth of the Matter is, Hillsong Church Had a Better Record of Race Relations Than Most Protestant Evangelical Denominations and Churches. Personally, I do Not Believe there is a racist bone in Brian Houston's body or in Karl Lentz's body, but they both foolishly disobeyed God by trying to include practicing homosexuals and practicing so-called homosexual married couples into the membership of the church of the Lord Jesus Christ, and that is a double abomination; and that is where God draws the line and caused them to have to resign from the ministry.
What they both need to do is publicly apologize to  God for doing that and repent of it and take a firm strong stand against the abomination of homosexuality and so-called homosexual marriage. If they and the Hillsong church do not deal with that CAMEL all of this other stuff that they are doing regarding race is not going to work.
By the way, white and black churches need to stop using race as a go-to thing to act like you are doing something for God when there is a host of other sins and abominations that we need to deal with. In the words of Jesus Christ to the hypocrites: " . . . these ought ye to have done, and not to leave the other undone" (Matthew 23:23). It is time-out for that.
Hillsong has released a significant update to their megacorp organization, announcing the hiring and creation of a Global Race Diversity and Inclusion Committee team and strategy to ensure that the church is operating in an equitable manner and making sure there are sufficient minorities and women on staff and in positions of power, announcing in a press release:
"We realized we had to go after not only racial reconciliation and healing but also racial diversity and inclusion. And this we did."
The church formed a "Global Race Diversity and Inclusion Committee" that is compromised of "global RDI experts" and other church leaders." It is spearheaded by longtime pastor Darren Kitto and Hillsong member Harry Phinda. Over the last few months they've been busy doing the following:
"Hired a full-time Race Diversity and Inclusion Manager.
"Developed a Global Racial Diversity and Equity Strategy to build racial diversity, equity, and inclusion into our church's strategic planning, policy, and governance process.
"Published a theological paper on Racial Diversity to ensure that Hillsong staff are leading from a Biblical standpoint.
"Provided racial diversity equity and inclusion training for the global lead pastoral team and global board.
"Started the creation of a high-quality Race Matters 9-hour mandatory video training for Hillsong staff and volunteers, composed of numerous global experts and lead staff, with the intent of increasing awareness and equipping our global leaders."
Source: Protestia
To read more, click here: https://protestia.com/2022/09/26/hillsong-releases-major-racial-diversity-equity-and-inclusion-dei-update/