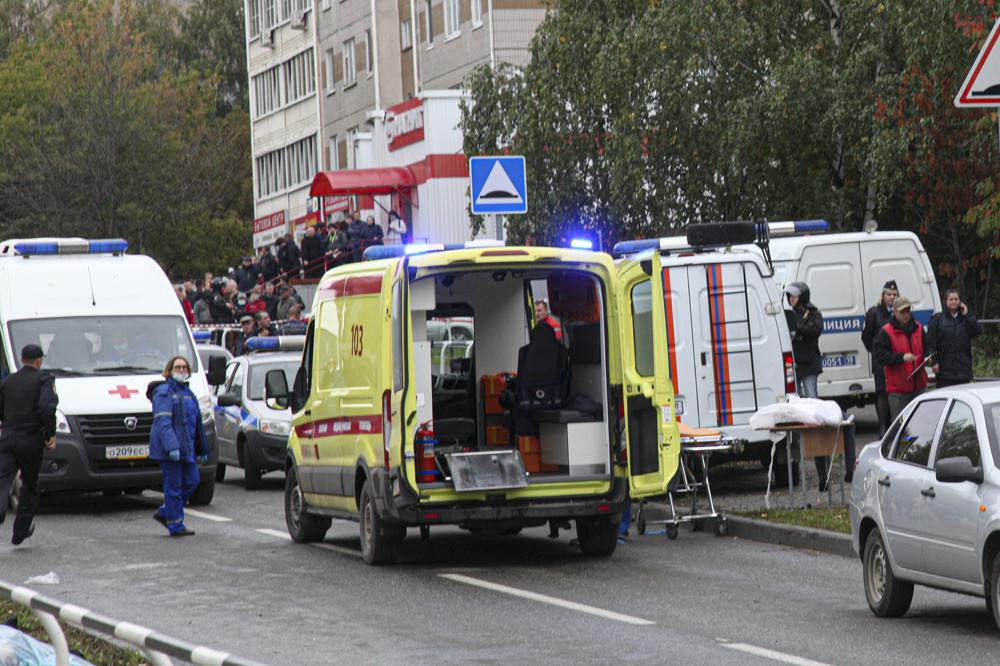 At least 15 people have died including seven children and about 23 have been injured after a man in a black t-shirt and balaclava opened fire on students at a school in Russia.
The gunman was armed with two flare guns which had been converted to fire live ammunition, according to Russian media.
A huge emergency presence has been scrambled to School Number 88 in Izhevsk in the western Russian region of Udmurt.
Students are reportedly among the victims of the shooting, including three children aged 10, 11, and 15.
At least two teachers and two security guards were also killed.
So far, 23 people are confirmed injured, 20 of them children.
Click here to read more.
Source: the Sun