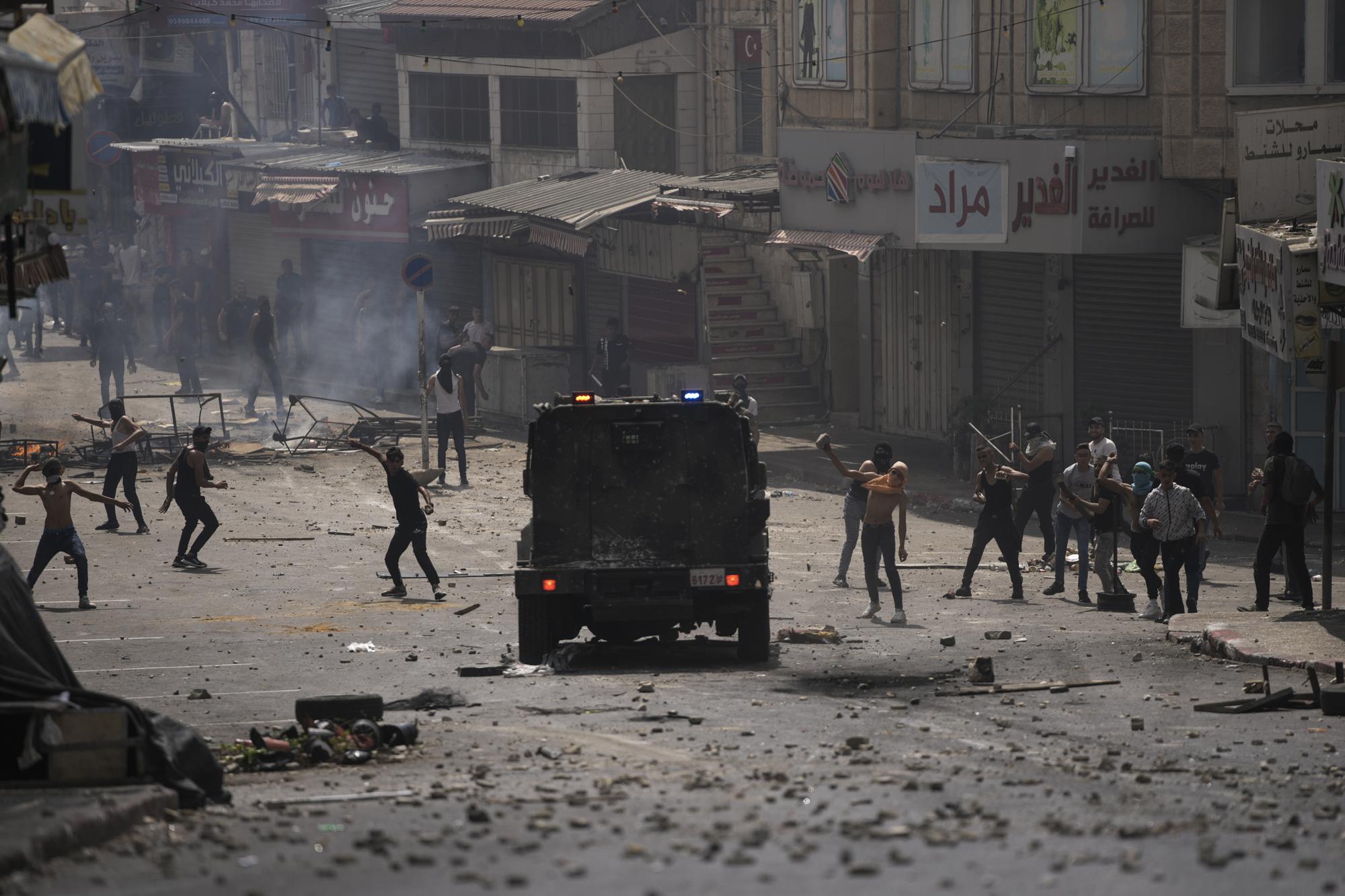 NABLUS, West Bank—For young Palestinians in the Balata refugee camp, sleep begins after dawn. Rising in the afternoon, they wolf down a meal, grab their rifles and disperse to hide-outs down narrow alleys to wait for the arrival of Israeli troops. After sunset, the gunfights begin.
It is a routine that both Israeli military forces and the Palestinian Authority see as a growing danger—young, armed militants in the West Bank who have no affiliation with known groups such as Hamas or Palestinian Islamic Jihad. Leaderless and angry, they have proved difficult for Israeli and Palestinian authorities to suppress, resulting in one of the bloodiest years in the West Bank in a decade and threatening to undermine the fragile Western-backed Palestinian rulers.
Since April, when deadly Palestinian attacks inside Israel left 19 dead, the Israeli military has conducted near-nightly raids in Nablus, Jenin and other Palestinian cities. The operation—dubbed "Wavebreaker" by the Israeli military—has sparked fierce resistance among young militants. It has led to more than 1,000 arrests and the killing of more than 80 Palestinians this year, along with two Israeli soldiers and an Israeli border-police officer, the highest West Bank casualty toll in seven years, according to the United Nations.
According to the Israeli army, 2022 has seen 141 shootings by Palestinians at Israeli troops and civilians, the highest annual toll in at least five years, with the Palestinian Authority either unable or unwilling to crack down on the gunmen.
On Tuesday, militants waged an early morning gunfight with Palestinian Authority security officials—after the nighttime arrest of two Hamas members in Nablus—that continued into the day and overnight and left at least one Palestinian dead. After talks Tuesday night, the militants agreed to a cease-fire.
Click here to read more.
Source: WSJ