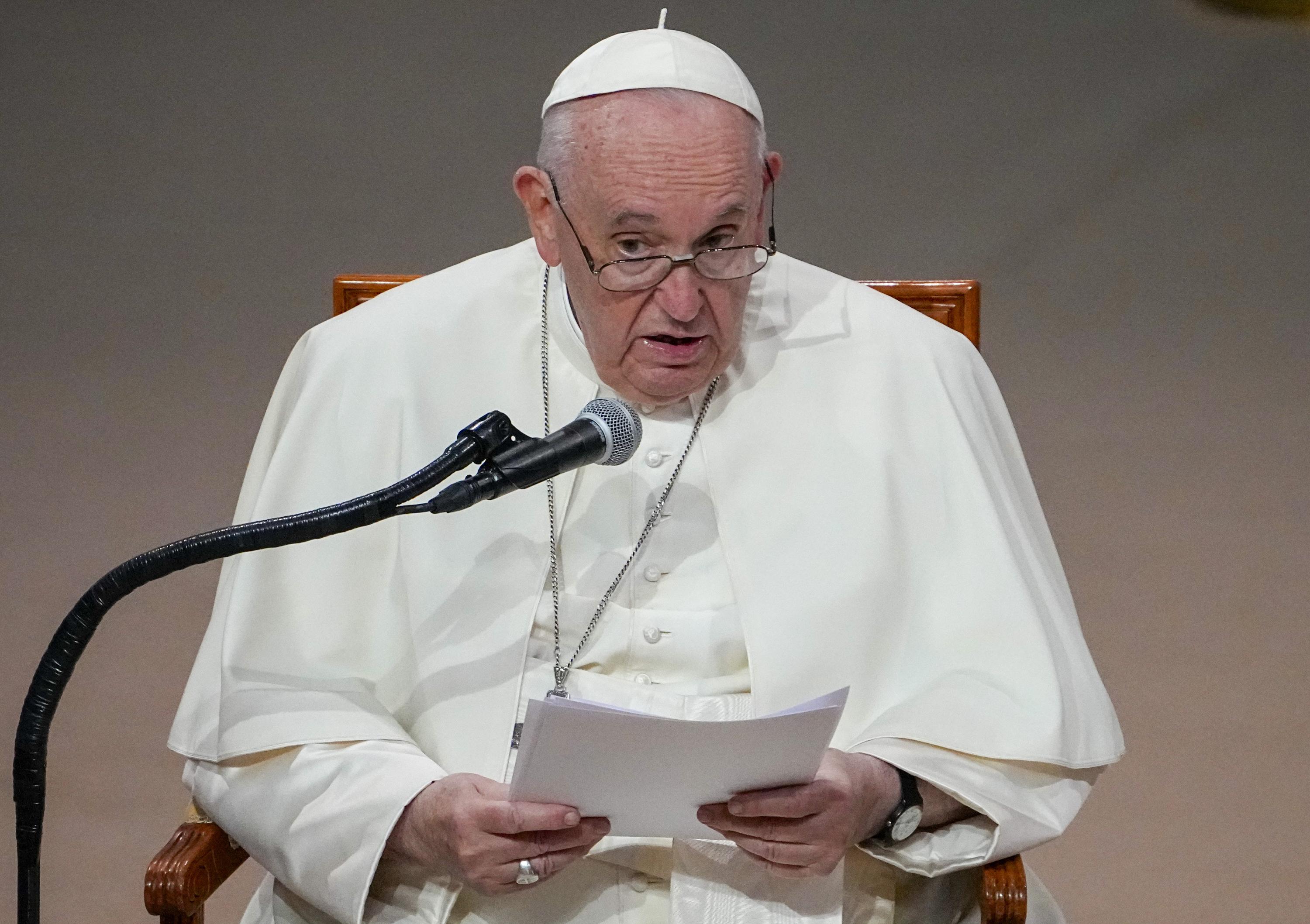 (ANSA) – ROME, SEP 21 – It is madness to think of using nuclear weapons, Pope Francis told his weekly general audience in the Vatican on Wednesday after Russian President Vladimir Putin said he would not bluff on using all means in Ukraine amid recent reversals.
Recalling his recent visit to Kazakhstan, the pope said "we must recognize that Kazakhstan has made very positive choices, like saying No to nuclear weapons".
"In this it was brave, at a time when this tragic war (in Ukraine) leads some people to think about nuclear weapons, that madness!" Pope Francis said he spoke yesterday to Cardinal Konrad Krajewski who was in Ukraine on his fourth humanitarian and pastoral mission to the nation.
The Cardinal, who heads the Dicastery for the Service of Charity, gave the Pope an update and impressions on what Pope called the "terrible situation in tormented Ukraine." Cardinal Krajewski has travelled frequently to Ukraine to bring help to the people and show the Pope's closeness to all there.
Recalling his phone conversation with the Cardinal at the conclusion of Wednesday's General Audience, the Pope expressed his profound sorrow over hearing about the suffering of the people, the savagery, the horrendous acts, and tortured bodies they are discovering again there.
He asked everyone to draw close to this "noble and martyred" people who have suffered terribly. (ANSA).
Source: ANSA