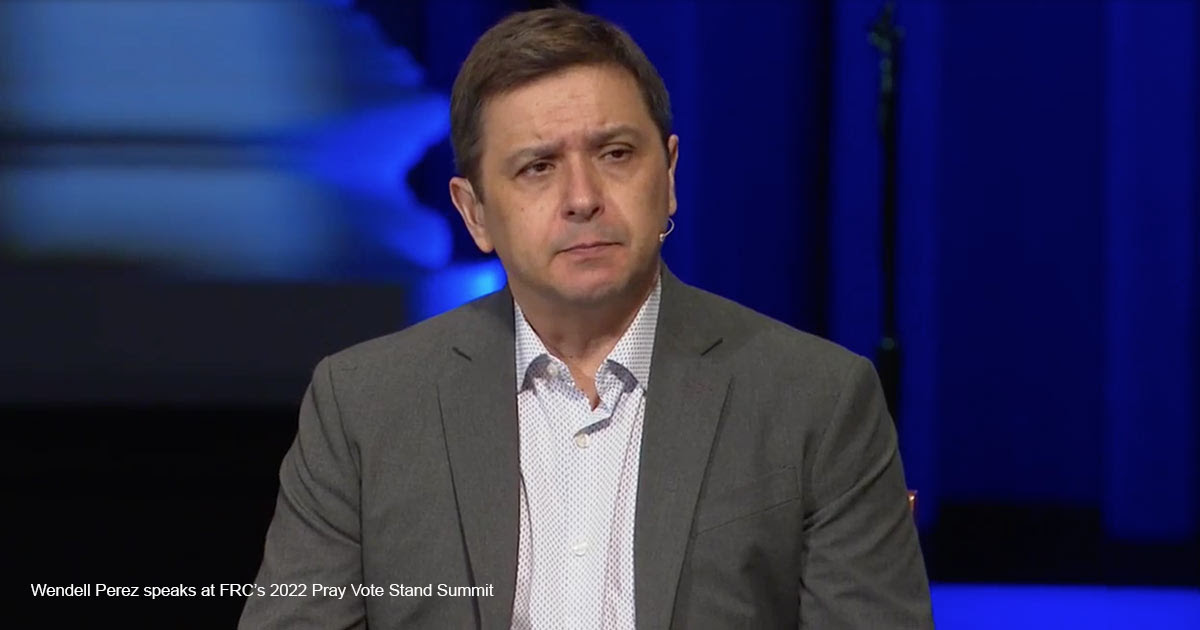 PARENTS, Your Sweet Neighborhood Elementary School, Middle School, and High School ARE INTENTIONALLY ATTEMPTING TO MAKE YOUR CHILDREN INTO HOMOSEXUALS WITHOUT YOUR KNOWLEDGE AND WITHOUT YOUR CONSENT. Wendell Perez, the Father of an Elementary-aged Daughter, Says, "MY BLOOD BOILS" Each Time he Recalls School's Secret Attempt to Transition His Daughter Into a Boy, and Who Tried to Commit Suicide Twice Because of This Satanic Confusion.
— Daniel Whyte III Calls on Christian Parents and Other Parents to Get Your Children Out of These Hell-hole Schools and Bring Them Home. And Parents, This is Really Not Your Fault. This is the Fault of Bishops, Pastors, Priests, So-Called Inclusive Pastors, and Even Nuns Who Have Homosexualized and Molested Children at Church and Who Are Responsible For Joining With the Government to Sanction and Condone the Abomination of Homosexuality and Homosexual Marriage. Sadly, WHAT THESE BISHOPS, PASTORS, AND OTHERS DID NOT UNDERSTAND WHEN THEY JOINED WITH THE GOVERNMENT TO SANCTION the Abomination of Homosexuality and Homosexual Marriage, is That This Demon Spirit of Homosexuality Not Only Believes it is Homosexual, But it Also Believes That All People Should be Homosexual. Thus, They Are Hell-bent in Not Only Being Accepted in Every Area of Society, INCLUDING THE CHURCH, Their Goal is to Make All of Your Children Into Homosexuals. They Want the Whole Nation to be Filled With Homosexuals. Yea, They Want the Whole World to be a BIG SODOM and GOMORRAH. 
School secretly transitioning students
At the beginning of this year, Wendell Perez got a call that no father ever wants to receive – his elementary-aged daughter had attempted to hang herself in the school bathroom. It was only until the child's second suicide attempt in a matter of two days that Perez and his wife found out that the school secretly transitioning students including their daughter making the young girl into a male identity, without the parents' knowledge or consent.
At the recent Pray Vote Stand Summit in Atlanta, Georgia, Family Research Council's Meg Kilgannon hosted a panel on Perez's story, featuring the Florida father himself and his lawyer, Vernadette Broyles of the Child and Parental Rights Campaign (CPRC). With difficulty and a quivering voice, Perez shared his experience. "I'm going to be honest with you," he told the room. "My blood still boils up to this day."
School secretly transitioning students
From the outside, the Perezes are a normal family — a devout Catholic home with two parents and a 12-year-old in the Clay County school system. According to Perez, there was "no indication at home" that the girl was "questioning her biological sex." He cites the religious discrimination of the school as a reason that the parents were kept in the dark. "Our faith was used against us. They decided [for us] that our faith — because we have a Christian faith — that was not safe for our daughter."
Source: The Washington Stand, Marjorie Jackson
To read more, click here: https://washingtonstand.com/news/my-blood-still-boils-father-recalls-schools-secret-attempt-to-transition-daughter