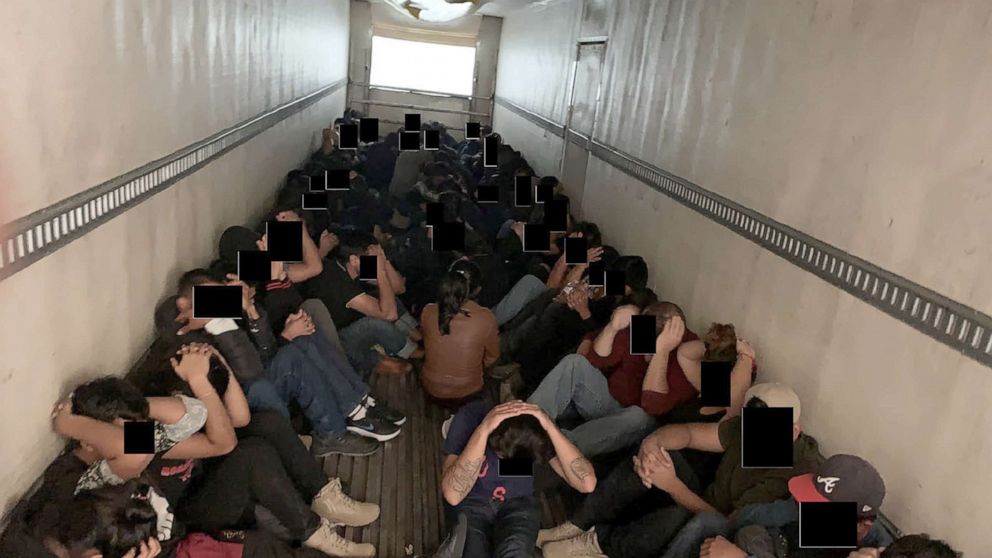 Eight people were arrested Tuesday in connection with what federal authorities believe is a sprawling human smuggling operation that may have victimized thousands of migrants.
Erminia Serrano Piedra, also known as "Boss Lady," allegedly ran the operation along with seven others, federal prosecutors told reporters. The eight were arrested in Alabama, Louisiana, Mississippi and Texas on charges related to transporting a non-citizen for monetary benefit while endangering human life.
The Department of Justice is also seeking $2.3 million in property assets allegedly connected with the operation.
"This organization was motivated by personal greed and Piedra and her co-conspirators prioritized that greed over the safety of those that they illegally smuggled," Assistant Attorney General Kenneth A. Polite told reporters Tuesday.
Court documents did not list attorneys who could speak on the suspects' behalf. They have not yet appeared in court.
Click here to read more.
SOURCE: ABC News, Quinn Owen