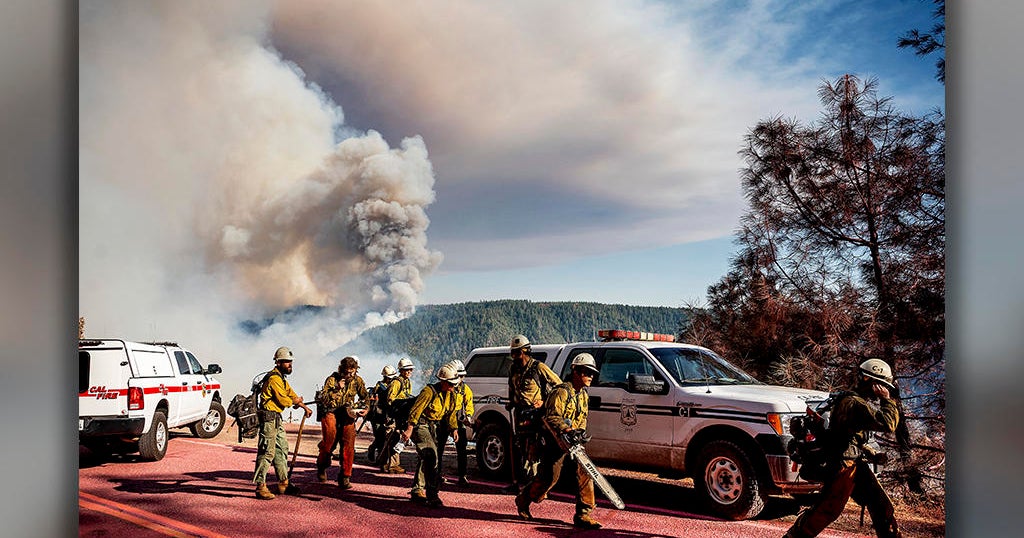 Gov. Gavin Newsom has declared a state of emergency Thursday for El Dorado and Placer counties due to the rapidly-growing Mosquito Fire.
A state of emergency has also been declared in Riverside County due to the deadly Fairview Fire, officials announced early Thursday evening.
The Mosquito Fire continued its rapid growth in the drought-parched timberlands of the Sierra Nevada, roaring though the mountain community of Michigan Bluff, burning structures and vehicles and forcing residents to flee to safety.
During their Thursday evening update, Cal Fire officials said that while containment lines around Foresthill were strengthened over the course of the day, some structures were still under threat.
The bigger push came from the Oxbow Reservoir area south where the fire spotted across the American River and into El Dorado County, growing over 5,000 acres in the matter of a few hours. That was where the fire moved into the area of Volcanoville, damaging an unknown number of structures.
That growth led to new evacuation orders and warnings there in addition to expanding evacuation orders in Placer County. The fire burned structures in the mountain hamlet of Volcanoville and moved closer to the town of Foresthill. Fire spokesperson Chris Vestal called the fast-moving blaze an "extreme and critical fire threat."
The Nevada Division of Environmental Protection warned the Reno area that air quality could be very unhealthy to hazardous due to smoke from the Mosquito Fire 100 miles. A massive cloud of smoke was hovering over the Lake Tahoe area, darkening the skies there.
Click here to read more.
SOURCE: CBS Bay Area