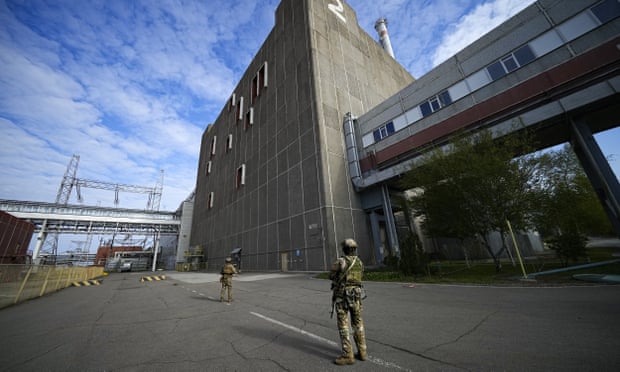 Europe's Largest Nuclear Plant, ZAPORIZHZHIA NUCLEAR PLANT, Has Been Knocked Offline Again While the IAEA Are in the Area; Russian-backed Authorities Claim Shelling Destroyed Key Power Line
Ukraine's and Europe's largest nuclear plant was once again knocked offline in the early hours of Saturday amid sustained shelling that destroyed a key power line and penetrated deep into the plant's premises, local Russian-backed authorities said.
The claims came barely a day after a team of inspectors from the UN nuclear agency arrived at the Zaporizhzhia nuclear power plant, which has been caught in fierce recent fighting between Ukrainian and Russian forces, six months after the Russian president, Vladimir Putin, ordered his troops to invade Ukraine.
The IAEA's mission is meant to help secure the site as Moscow and Kyiv trade blame for shelling at and around the nuclear plant.
Source: the Guardian
To read more, click here: https://www.theguardian.com/world/2022/sep/03/ukraine-zaporizhzhia-nuclear-plant-knocked-offline-again