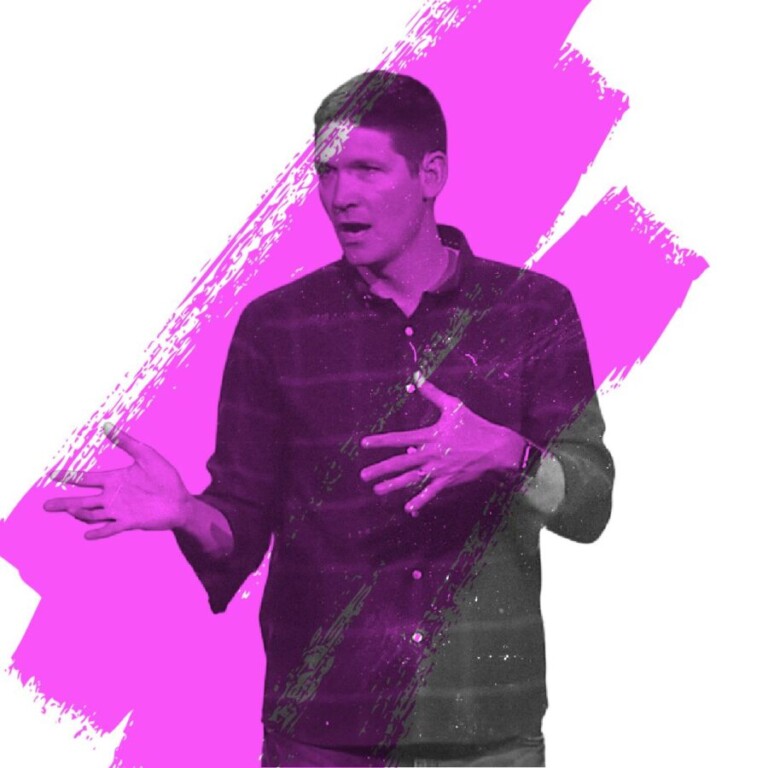 Consider the Source Matt Chandler and Others: Preston Sprinkle, Who Claims to be a Christian, and Who Sits on the Board of the Satanically-driven, Homosexual-Church-Infiltration Organization Called REVOICE, and Who is the President of the Strangely, Unprecedently Named "Ministry" Organization Called THE CENTER FOR FAITH SEXUALITY AND GENDER — Out of All the Preachers Around the World Who Know MATT CHANDLER, he is the Only One Who Comes to the Attempted Rescue of Matt Chandler and Tries to Defend Him and the Woman Who he Was Foolishly Texting, and Also Interestingly Announcing to the World That "he Has no Problem" Having the CONSERVATIVE, BIBLE-BELIEVING, COMPLEMENTARIAN MATT CHANDLER Speak at His So-Called Exiles Conference Next Year. We Assume the Exiles That This Conference is Named For is What Revoice Refers to as Sexual Minorities, aka, Homosexuals, Which Includes Lesbians, Bi-Sexuals, Transgendered, and Queer People, Who Are Totally Lost, Unbiblical, and as Far Away From Being in the Will of God as SODOM and GOMORRAH. So For Those of You Who Think Preston Sprinkle is All That and a Bag of Chips, Consider the Source. Daniel Whyte III Says, Matt Chandler, no Wonder God is Chastising You and Rebuking You by Exposing You, For Behind the Scenes You Have Been Consorting With the Enemy–The Homosexual Infiltrators of the Church of the Lord Jesus Christ. By the Way, Matt Chandler, This Devilish Friend of Yours, Preston Sprinkle (Who For Some Reason Reminds me so Much of Carl Lentz), in His Defense of You, Criticized the Dear Woman, Who Was a "Nathan to You Her David And Said 'Thou art the man,'" Who is Actually a Hero, and Also Accused Your Church Elders and Church That Their "Messaging Framed it in Some Very Negative Terms That Could be Misconstrued." Matt Chandler, Let me Remind You, Son, People Like Preston Sprinkle, Who You Should Not Even be Associated With at All and the People They Are Trying to Smuggle Into the Church Have no Respect or Reverence For God, Jesus, the Bible, or Church Leadership Such as the Elders of Your Church Who You Even Have Shown Respect For. So Before You Fully Resign From the Church, Which You Should, You Need to Cut Ties With These Devilish People, and May God Have Mercy on Your Soul and Hopefully Use You in the Future. You Are Young Enough to Get Out of the Ministry For Awhile, and if God Chooses to He Can Bring You Back For a Glorious Comeback, But Not at This Church, For, Son, Once You Appear in the Newspapers of Great Britain Such as The Independent and the Daily Mail Your Situation Becomes a Worldwide Embarrassing Scandal For the Lord and the Church, Especially Your Local Church. Again, Do Not do as Carl Lentz, Brian Houston, and Tavner Smith and Try to Stay in Place Until You Bankrupt the Church Numbers-wise and Money-wise. You Do Not Have to Listen to me if You do Not Want to, But it is Recorded in Writing That I Told the Following Pastors to Resign Multiple Times, But They Did Not Listen Until They Did More Damage to the Church, Even BANKRUPTCY. But After a While They Had to Resign. To Just Name a Few: Carl Lentz, Brian Houston, and Tavner Smith. I Believe You Are Better Than That.
Prominent Christian leader Preston Sprinkle shared an Instagram post about the Matt Chandler situation yesterday, claiming that he's spoken to the suspended pastor and the situation is overblown.
In the post, Sprinkle, who is the President of the Center for Faith, Sexuality and Gender, on the Revoice Advisory Council, is a New York Times bestselling author, and host of Theology in the Raw podcast, reveals he's spoken to his friend twice about what's happened, along with a long-term employee of the church, and that the church's language suggests a far more severe offense than occurred. He alleges that the "coarse joking" was not sexual at all but involved joking about alcohol.
Furthermore, he explains that the woman Chandler was DMing was not offended by their banter, does not consider herself a victim, and urged Matt not to apologize. Preston alleges that the woman who confronted Chandler followed a particularly strict interpretation of the Billy Graham rule that precluded these conversations- an interpretation neither Chandler nor his messaging partner held.
Lastly, Sprinkle claims that the results of the investigation by the lawyers into his phone and tablet came back clean, with no porn, sexual messaging, or otherwise inappropriate conversations found anywhere on Chandler's computers or electronic devices.
"I just wanted everyone to know that I've looked extensively into all the stuff involving Matt Chandler on the Village Church. I've talked to Matt twice and talked to a woman who's been on staff at the church for over 18 years. I can't share private details, but I will say that so much of the way the popular media (secular and even Christian) is portraying it is pretty bad and even the church's messaging framed it in some pretty negative terms that could be misconstrued. The "coarse joking" was jokes about alcohol (not sexual innuendo or lewd jokes) and the big issue was that his DM relationship seemed too "familiar" for someone that he didn't know terribly well in person. He basically violated the Billy Graham rule.
"To be clear, the woman he was messaging wasn't at all offended and told Matt "don't you dare apologize; you did nothing wrong!" It was the woman's friend, who lives by a very strict Billy Graham type of rule, that was offended that Matt was DMing a married woman (even though Matt's wife and the woman's husband was fully aware of it)
"An independent org scoured his electronics and found no porn and no other inappropriate or romantic sort of messaging.
"All this to say, I have no problem still having Matt speak at the Exiles conference this year. I mean, if we applied the same standard to all the speakers, I'm not sure I'd be able to have any speakers at the conference . . ."
Source: Protestia
Too read more, click here: https://protestia.com/2022/09/02/prominent-friend-of-matt-chandler-says-situation-is-overblown-explains-nature-of-the-coarse-jesting-reveals-reaction-from-woman-he-was-dming/
By the Way, Here is the Mission and Vision Statement of Homosexual-Church-Infiltration Organization Called REVOICE. All True Born-Again Christians Will Laugh at How Ridiculous This is. Here we go:
Mission
To support and encourage gay, lesbian, bisexual, and other same-sex attracted Christians—as well as those who love them—so that all in the Church might be empowered to live in gospel unity while observing the historic Christian doctrine of marriage and sexuality.
Vision
Revoice exists because we want to see gay/SSA people who adhere to historic, Christian teaching about marriage and sexuality experience peace and belonging in their local faith communities. We envision a unified, faithful, and peaceful Church where these individuals are able to grow in holiness and in their knowledge of the scriptures, knowing that they are of infinite worth and value to their Creator; where transparency about one's orientation and ongoing experience creates enhanced possibilities for local churches to utilize and celebrate the unique opportunities that these individuals have to serve the Kingdom of God; and where these individuals are welcomed into the lives of spiritual families so that all can grow together in their knowledge of God and his Kingdom.
–From the Website of REVOICE