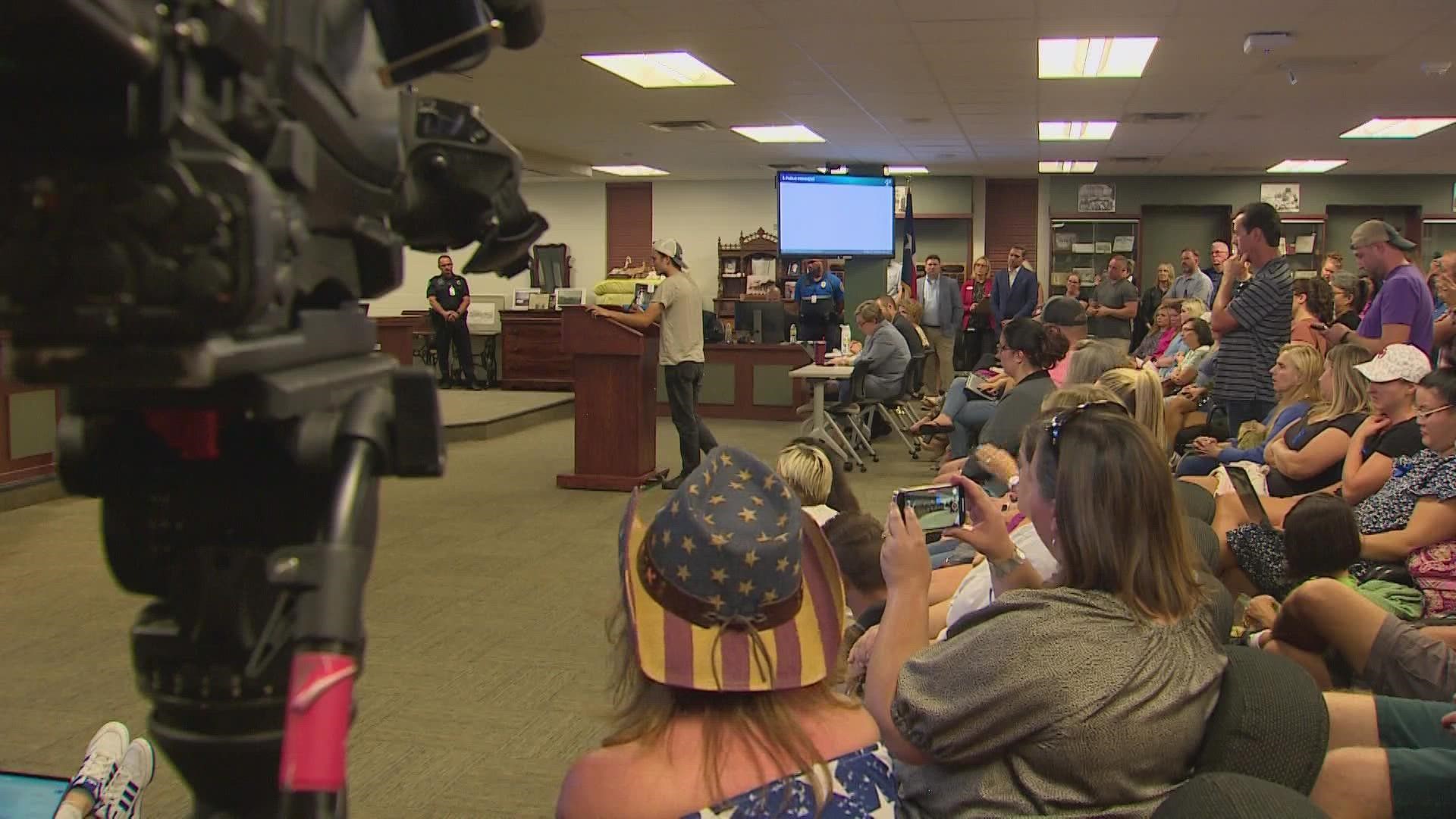 A line of outraged parents snaked out the door of the Prosper ISD administration building Monday night as board members from the district held their first meeting since a school bus driver was accused of sexually assaulting two young sisters over the course of a school year.
Last week, a lawsuit was filed against Prosper ISD by a family that has two young girls in the district and unearthed the allegations widely for the first time.
They alleged that former driver Frank Paniagua abused the two young sisters more than 100 times during their bus routes.
Attorneys representing the family are asking parents to come forward if Paniagua targeted any of their children.
On Tuesday at 5:30 p.m., those same attorneys will be available for consulting and questions at the McCathern Law Firm in Frisco, One Cowboys Way Suite 175.
The Prosper ISD school board has since hired an independent law firm to review and investigate the district's response to the allegations and overall situation.
The two girls, who are not named in the suit, rode the bus three to four times per week. The abuse, per the suit, happened when the two girls were in kindergarten and first grade.
Click here to read more.
SOURCE: WFAA, Matt Howerton