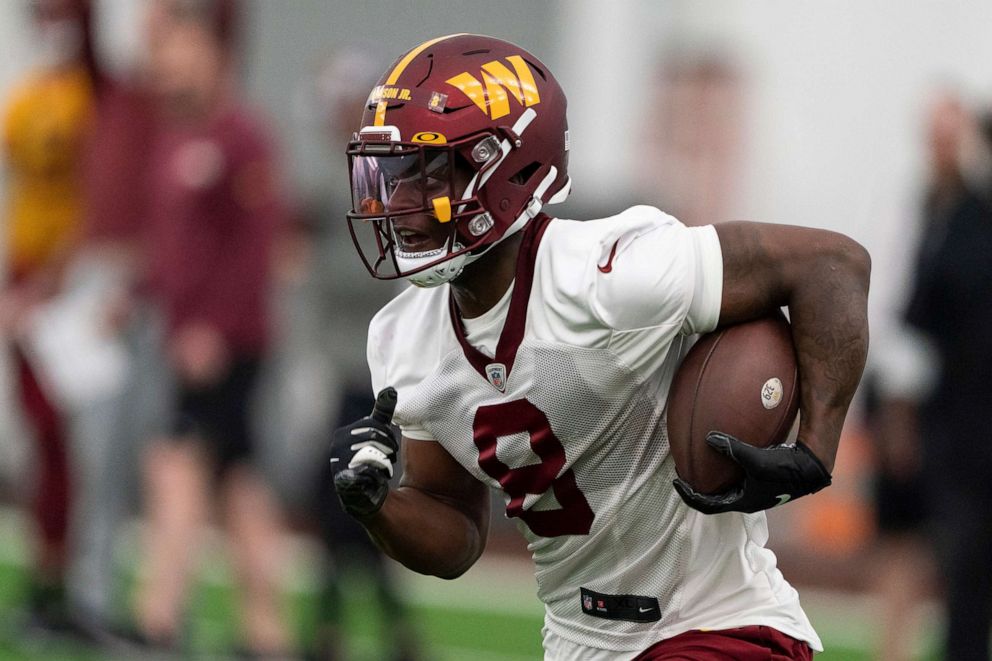 BREAKING: Police Say NFL Running Back Brian Robinson of the Washington Commanders Was Shot in the Leg During Attempted Car Jacking
A Washington Commanders rookie running back was shot in the leg during the apparent carjacking, according to the Metropolitan Police Department in Washington. D.C.
Brian Robinson Jr. was in Washington around 5:30 p.m. Sunday when he apparently was approached by two juveniles who tried to steal his car and a struggle ensued, according to police.
Robinson said on Instagram that he was out of surgery and it went "well," and his coach Ron Rivera said on Monday the doctors are optimistic about Robinson's recovery.
Source: ABCNews, Luke Barr, Beatrice Peterson
To read more, click here: https://abcnews.go.com/Politics/washington-commanders-running-back-shot-leg-attempted-carjacking/story?id=89004968