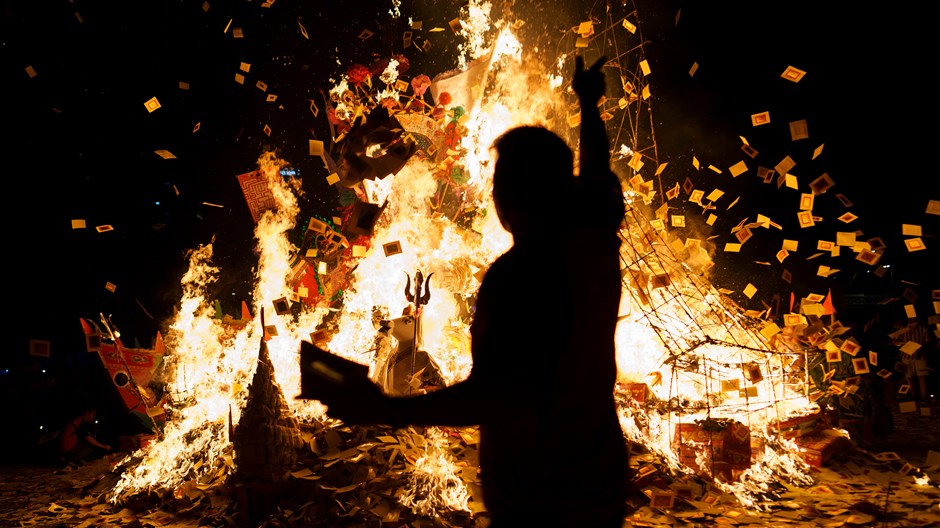 On the 15th day of the seventh month in the lunar calendar, the gates of hell fling open and ghosts roam the earth freely to visit their living relatives.
Or so goes the origin story of the Hungry Ghost Festival, a day celebrated predominantly by the Chinese diaspora across East and Southeast Asia. It occurs during Ghost Month, which began on July 26 and concludes on August 26 this year, with the festival observed August 12.
While the Hungry Ghost Festival is often said to have Buddhist roots, it is more accurately described as a Chinese folk religion arising from Taoism, says Justin Tan, coeditor of Spirit Wind: The Doctrine of the Holy Spirit in Global Theology—A Chinese Perspective.
"In folk religions, good and evil is always around you," he explained. "There [is a sense that] demons and angels are everywhere."
Many Asian Christian leaders would agree with that sentiment. But most believe celebrating the holiday seems to raise ghosts to the level of God. Instead, this month serves as an important time for the church to reflect on its own convictions about spirits and the Holy Ghost himself.
Click here to read more.
Source: Christianity Today