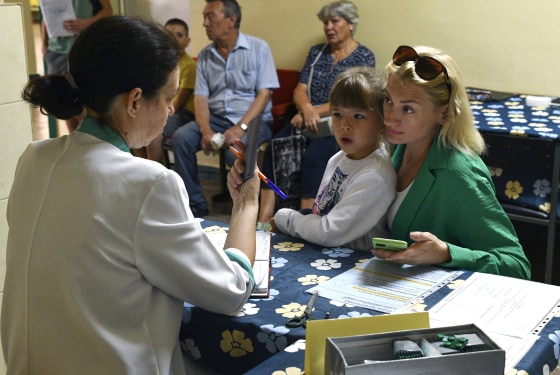 BREAKING  NEWS: Radiation Tablets Are Being Handed Out Near Ukrainian Nuclear Plant as Nuclear Leaks Fears Increase
Ukrainian authorities began distributing iodine tablets to residents near Europe's largest nuclear power plant on Friday, amid fears that fighting around the complex could trigger a radiation leak or an even bigger catastrophe.
The move came a day after the Zaporizhzhia nuclear power plant was temporarily disconnected from the national power grid for the first time in its 40-year history, heightening fears of a nuclear disaster in a country still haunted by the 1986 explosion at Chernobyl.
The pills were being distributed to people who live within a 50 kilometer (30 mile) radius of the plant in Enerhodar, Volodymyr Marchuk, a spokesman for the Zaporizhzhia Regional Military Administration told NBC News.
Recipients were being told not to take them preventatively, he said, adding that they were "being distributed in case of any future radiation leak, at which time the government would instruct people to take the tablets."
Source: nbcnews.com, Josh Lederman
To read more, click here: https://www.nbcnews.com/news/world/russia-ukraine-war-zaporizhzhia-nuclear-plant-radiation-fears-iodine-rcna45041