Pastor Carlton Funderburke of the Church at the Well in Kansas City, Missouri, APOLOGIZED After Being Strongly Rebuked by the "Universal" Church For His Demonic and "Inexcusable" Stupid Vile Statements to His Congregation For Not Buying Him a LUXURY WATCH — Daniel Whyte III Says 1. he Should Have Apologized But Not to the "Universal" Church; he Should Have Apologized to God and to His Congregation Only, Because None of us Have Ever Given Him Our "McDonald's Money" While People Are Starving and Going Without Food Due to Inflation, in and Around His Church, and in This Country, and Around the World, and Under the Threat of the Coronavirus Plague and the Monkeypox Plague and Polio and Other Diseases. 2. This Was Not a Youthful Pastoral Mistake. This is This Man's Heart and Mindset. This is His Theology. He is a PROSPERITY GOSPEL HOLDOVER HIRELING Who Firmly Believes the People Are in the Church to Make Him Rich and to Live a Luxury Lifestyle; Therefore, Whoever is His Pastor Ought to Sit Him Down For at Least Two Years, or if he Does Not Have a "Covering" as They Call it, or a Pastor Who is Over Him, he Ought to Sit Himself Down or Remove Himself From the Ministry Until he Finds God and God Calls Him Into the Ministry For Real, go Get a Job Somewhere and Turn the Church Over to a Godly Pastor, Elder, or Deacon. 3. If he is Sincere in His Apology and he Repents, he Ought to Return all the Luxury Items That he has Demanded From his Congregation in the Past, and They Ought to Sell Them and Get Back the Money Because no Pastor Needs a Damn $3,000.00 Watch When People in the Church and Around the Church Have to go to a Food Bank to Get Food. To Hell With the Prosperity Gospel Foolishness That Has Destroyed the Lives of Millions and Has Caused Thousands to go to Hell Because of it. God Has Killed and Cast Into Hell the Demonic Prosperity Gospel Doctrines and Foolishness. Let it Stay Dead. And Daniel Whyte III Tells the Members of That Church and All Other People Everywhere Who Are in a HOLDOVER PROSPERITY GOSPEL CHURCH Where the Pastor is Living High on the Hog Off of Your Money and You Are Struggling to Put Food on the Table to Leave That Church Immediately. And I Don't Care How Much You LOVE the Pastor Because he Obviously Does Not Love You. He is What Jesus Called a "wolf in sheep's clothing." And I Say This Without Any Fear of Successful Contradiction. P.S.: With all of That Said, I Must Say the Young Man Gave One of the Most Eloquent and Beautiful Apologies That I Have Heard in a Long, Long Time, and he Deserves Credit For That, But he Still Needs to Sit Down For Awhile.
A pastor has apologized after a video of him calling his congregation "poor, broke, busted and disgusted" for not buying him a luxury Movado watch caused outrage on social media.
Pastor Carlton Funderburke posted a video apology on Facebook Tuesday after a clip shared on TikTok by the digital media company The Kansas City Defender showed Funderburke complaining to his congregation.
"Though there is context behind the content of the clip, no context will suffice to explain the hurt and anguish caused by my words," he said in the apology. "I've spoken to those I am accountable to and have received their correction and instruction. I have also privately apologized to our church, who has extended their love and support to me."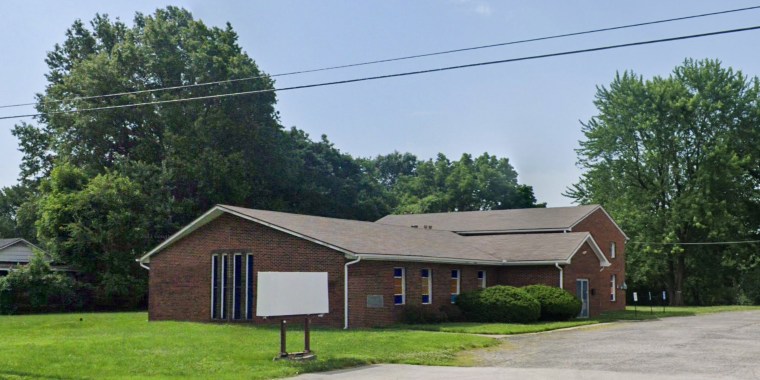 TODAY reached out to the church for additional comment and has not received a response.
Source: Today.com, Scott Stump
To read more, click here: https://www.today.com/news/news/pastor-apologizes-calling-congregation-poor-broke-busted-not-buying-lu-rcna43892