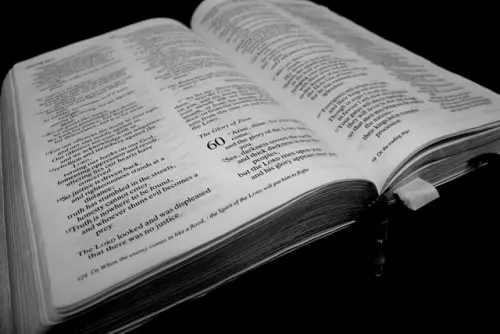 Dr. Joseph Mattera on Will Preaching the Gospel and the Word of God be Illegal Soon in America?
On April 19, 2018, the California State Assembly approved Bill AB 2943. According to this bill, the Church can no longer preach or teach that homosexuality is wrong and cannot try to correct that behavior.
Many are concerned about the ramifications of this. Even psychotherapy for gender dysphoria is against this law. One astute Facebook user commented, "editing the Bible would be the next logical step." The California Assembly, by a vote of 50-18, approved this bill, telling churches and other institutions that uphold traditional beliefs that if they advocated their views about gender and sexual orientation, they could get sued. AB 2943 declares, "advertising, offering to engage in, or engaging in sexual orientation change efforts with an individual" is illegal under the state's consumer fraud law. Assembly Floor Vote: 50-18″ (California Family Council). This bill has since died in the process.
This article is not about homosexuality but concerns that churches or individuals could be sanctioned for preaching from the Bible. I would have had the same concern if a law was passed that said a person could be sued for preaching on the biblical practice of "tithing" or that "Jesus is the only way to Heaven."
Source: Christian Post, Joseph Mattera
To read more, click here: https://www.christianpost.com/voices/will-preaching-gods-word-soon-be-illegal.html