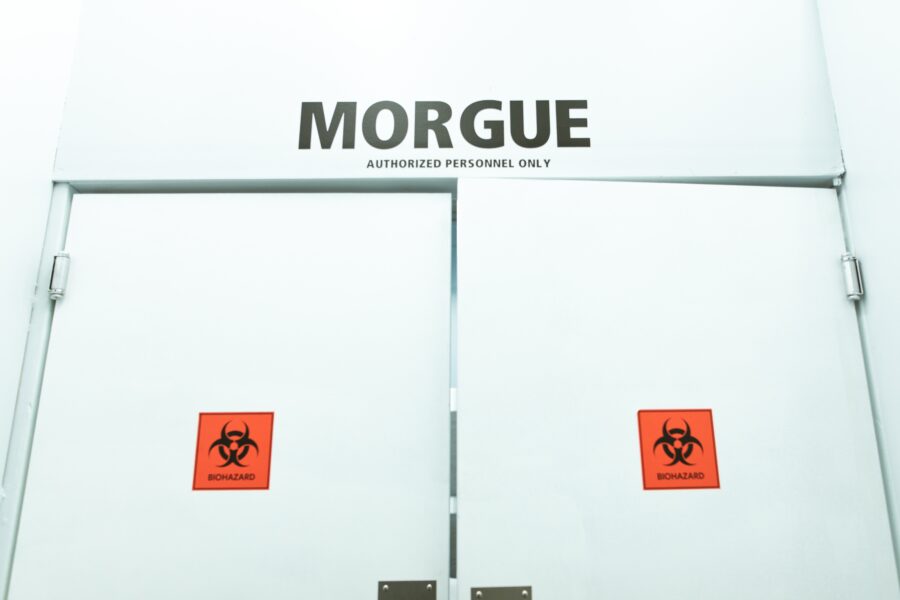 THE DEVIL IS A LIE: Body of Prosperity Preacher Pastor Moodley, Known For His TV Ministry and Supposed Miracles Remains in a Morgue a Year after Dying As Family and Others Await His "Resurrection." — Daniel Whyte III Says, This is Some More Foolishness Rooted in the Prosperity Gospel Era, Which is Now Dead Because God Killed it With the Rebuke and Chastisement of the Coronavirus Plague and Because the Prosperity Gospel Does Not Work in a Plague, For You See the Prosperity Gospel Not Only Foolishly Believes That all Believers in Christ Ought to be Rich When the Vast Majority of Christians Have Always Been Poor; In Fact, Jesus Christ Said "the poor will always be with you," and it Was "the Common People Who Heard Him Gladly," Not the Rich, the RELIGIOUS, and the Powerful. Jesus Christ Also Said, "Verily I say unto you, That a rich man shall hardly enter into the kingdom of heaven. And again I say unto you, It is easier for a camel to go through the eye of a needle, than for a rich man to enter into the kingdom of God" (Matthew 19:23-24). But Many of Them Also Believe and Think That Christians Should Not Have Any Troubles and Tribulations, and Some Foolishly Think That Christians Should Not Get Sick and Will go to Great Lengths and Lies to Try to Appear That They Are Always Healthy, and Sadly Some go so Far as to do Like These People Are Doing, and That is, to Deny the Fact That People Who Claim to be Christians Should Not Even Die When the Bible Clearly States "It is appointed unto men once to die but after this the judgement." Yes, we Still Have Some Holdovers From the False Prosperity Gospel Era, and These Are They Who Still do the Happy Talk, Gung-ho Foolishness That the Coronavirus Plague is Gone When Over 100,000 Get Infected Each Week and Over 400 People Die Everyday in America Alone; This Does Not Count the Many Who Get Sick Around the World. This is Nothing But Prosperity Gospel, Prideful, Happy Talk, Gung-ho Foolishness When Jesus Christ Told us Very Clearly "These things I have spoken unto you, That in me ye might have peace. In the world ye shall have tribulation: but be of good cheer: I have overcome the world."
The body of a prosperity preacher known for his TV Ministry and supposed miracles has remained in a South African morgue for almost a year following his death, on account of his family believing he will rise from the dead.
Pastor Siva Moodley was the founder and pastor of The Miracle Centre. According to their website, Siva himself has raised multiple from the dead, cured cancer, blindness, and has regrown limbs. He had his Signs and Wonders Ministry affirmed by arch-heretic Benny Hinn in 2007, began healing people as they walked past his shadow in 2008, and oversaw "Supernatural weight loss in his church in 2010, as kilograms instantly fell off people." He was the main speaker at  Kenneth Copeland Ministries' Pastor Connect Conference in 2014 and was "commissioned as an Apostle by Apostle Guillermo Maldonado" in 2020.
He also died on August 15, 2021, but the church has not announced it yet or made it public, as his family awaits for a similar miracle. According to IOL:
Source: Protestia
To read more, click here: https://protestia.com/2022/08/23/pastor-remains-in-morgue-a-year-after-dying-as-family-await-his-resurrection/