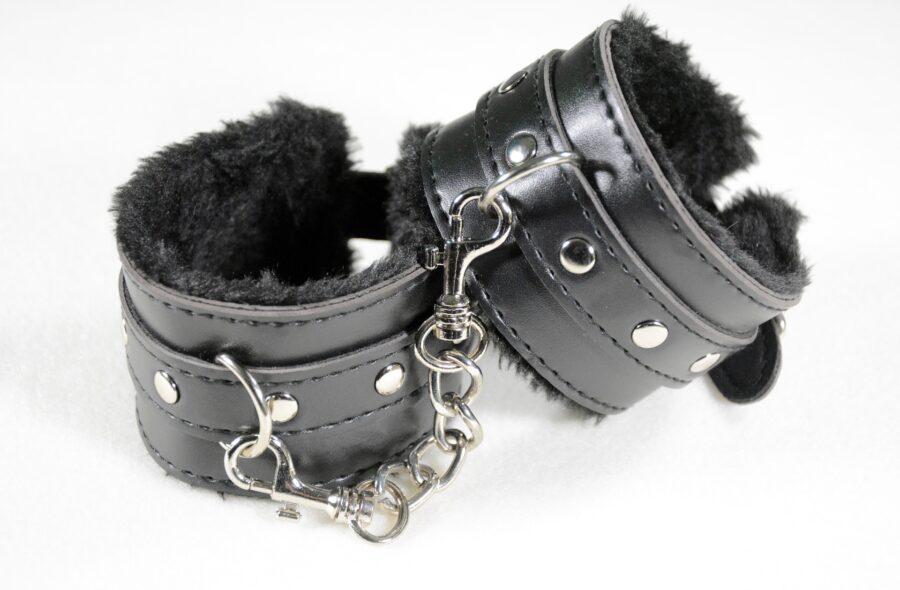 HERE WE GO AND THE DEVIL IS A LIE: So-Called Pastor Lura Groen Compares the TRINITY to the Luridness of Sadomasochism and BDSM and Writes in her Tweet: "In the God, Who is Consent, the Dom, the Sub, and the Aftercare." — Daniel Whyte III Says These People Are Demon Possessed, For This is Beyond Blasphemy. This is a Satanic Attempt Through a Person Who is Supposed to be Representing Christ to Belittle God Almighty to Deviant Sex Acts. She is a "Revelation Book" Jezebel and a Judas. THE BURNING HELL AWAITS! Fellow Pastors, Where is the Public Rebuke?
The Evangelical Lutheran Church of America (ELCA) is a raging dumpster fire of blasphemy and perversion. Given their love of everything Antichristic, it is no exaggeration to say that sitting through an actual church service at one of their pagan temples is a foretaste of the hell that awaits them if they don't repent. I mean, here are just a few of their greatest hits.
Woke Church Newsletter Invites Congregants To Help Pay for Abortions and Abortion Pills
Pastrix Says Jesus Called Syrophoenician Woman a 'B*****' + "Jesus Screwed Up, She Redeems Him"
Queer ELCA Pastrix Ordained With Drag Queen Nuns While Jennifer Knapp Serenades
This brings us to Lura Groen. The pastrix of Abiding Savior Lutheran Church in Columbia, MD. She is quite possibly the grossest clergy we've ever written about, claiming that Jesus was trying to SEDUCE the woman at the well and that there are lesbian angels' who 'consensually' flirt with queer christian Women. She writes on social media, from a while back, comparing the mystery of the Trinity to the luridness of sadomasochism and BDSM.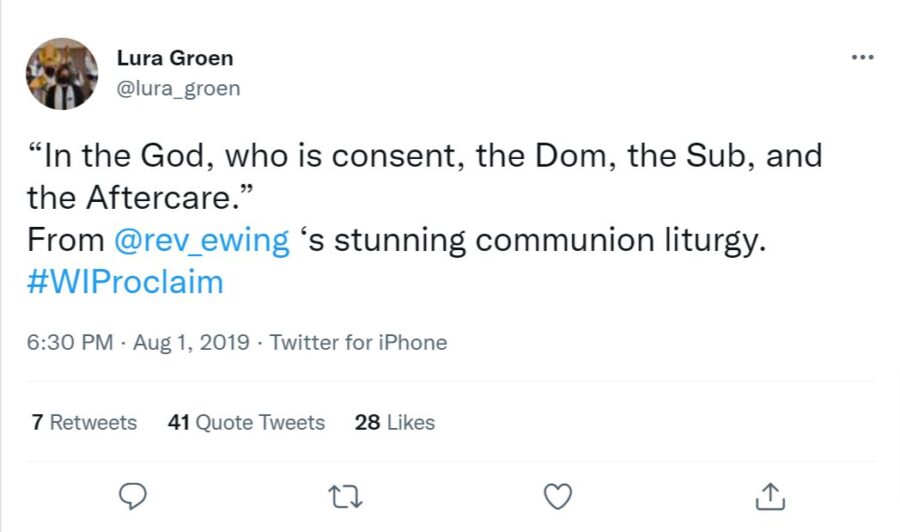 Source: Protestia
To read more, click here: https://protestia.com/2022/08/22/woke-pastor-compares-the-trinity-to-the-dom-the-sub-and-the-aftercare/