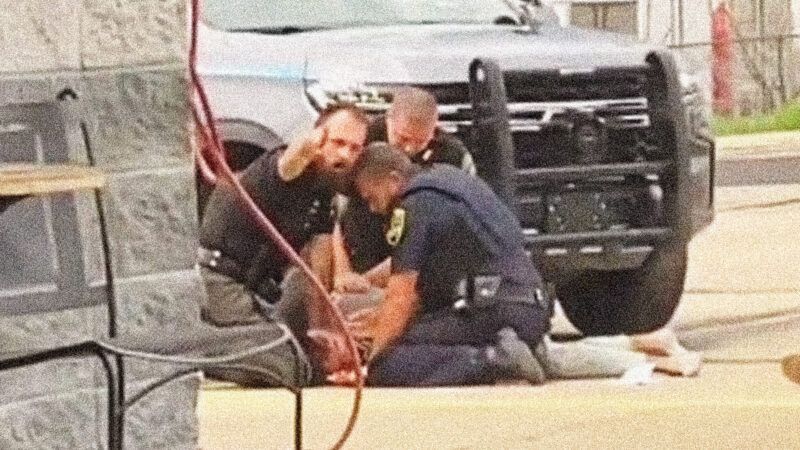 Arkansas State Police and federal officials are investigating Monday after three local officers were seen on video beating a man during an arrest Sunday outside a convenience store in Mulberry.
Two deputies and an officer have been suspended with pay, Col. Bill Bryant said Monday. They were identified as Crawford County sheriff's deputies Zack King and Levi White and Mulberry police officer Thell Riddle, the sheriff's office said.
In the short video shared widely on social media, the three officers are seen punching a man in the head and kneeing him several times as they pinned him down. At one point, a bystander calls out to them and an officer points at the camera ordering the person to stop recording.
Officers were responding to a report of a man making threats, authorities said. The suspect was taken to the hospital, arrested on several charges and later released on bail.
State police said Sunday they would investigate the use of force. Crawford County Sheriff Jimmy Damante said during a news conference Monday that the incident is being investigated by Arkansas state police "as a criminal act."
Arkansas Gov. Asa Hutchinson commented on the video during a news conference Monday, calling it "reprehensible conduct."
"That response was not consistent with the training that they receive," he said. "This is not what our law enforcement community represents. It's not the proper response."
Click here to read more.
SOURCE: USA Today, N'dea Yancey-Bragg, Robert Medley, and Celina Tebor