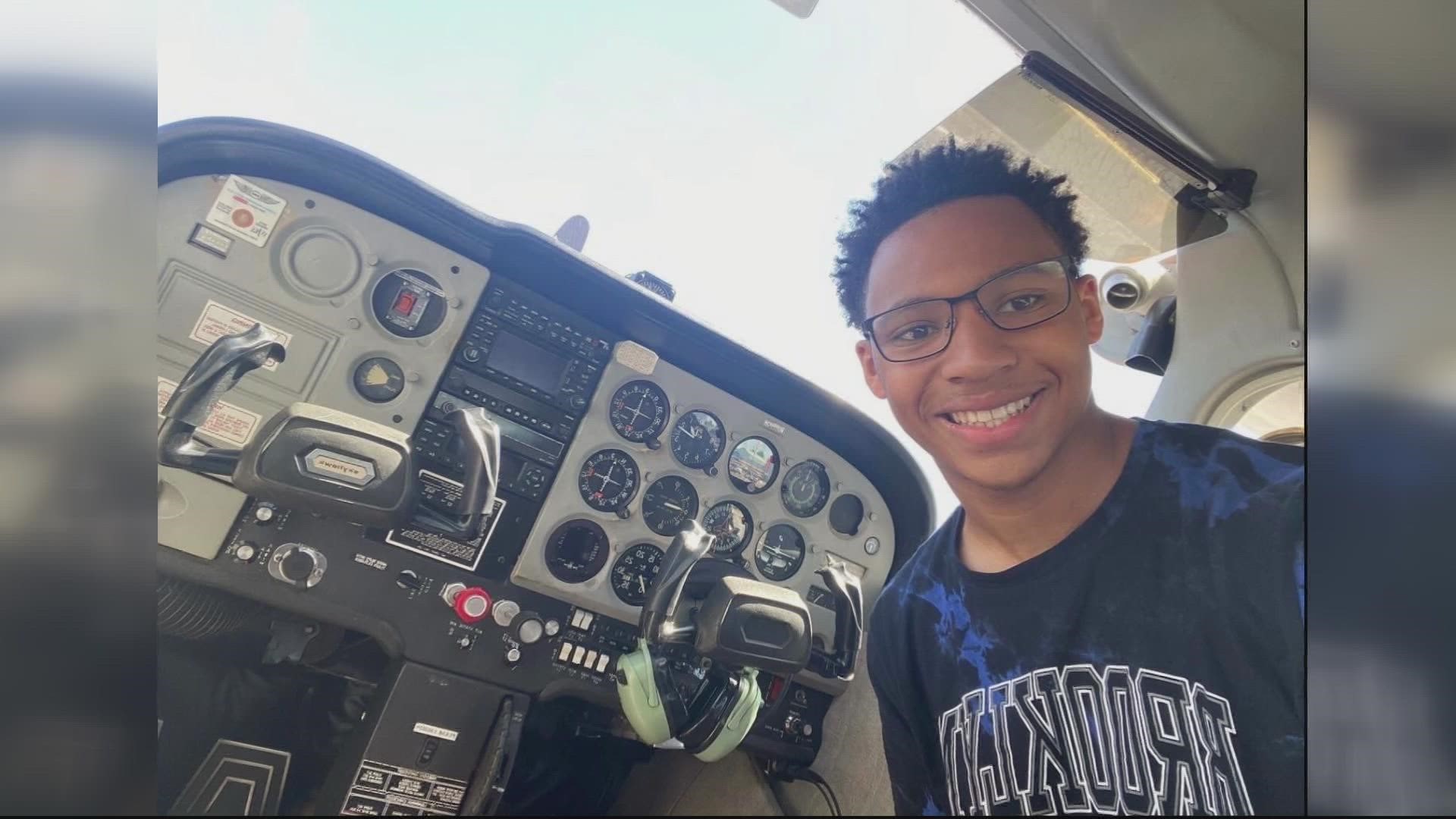 We want to wish a happy 17th birthday to D.C. native Christopher Alexander Ballinger. But that's far from the most exciting thing that will happen to him today.
Ballinger will become one of the youngest licensed private pilots in the United States thanks to an Air Force Junior ROTC flight academy program. The program was created to inspire and encourage youth toward aviation careers.
Ballinger says he one day dreams of flying in the Air Force.
A rising senior and a D.C. native, Ballinger will enter his freshman year of college with his Private Pilot License (PPL) after he completes his instrument checkride with a FAA medical examiner Wednesday. The minimum age to earn your private pilot license is 17.
The flight academy program, equivalent to a $25,000 scholarship, is a collaboration between the aerospace industry and the Air Force to address the nationwide pilot shortage.
Click here to read more.
SOURCE: WUSA9, Matt Pusatory