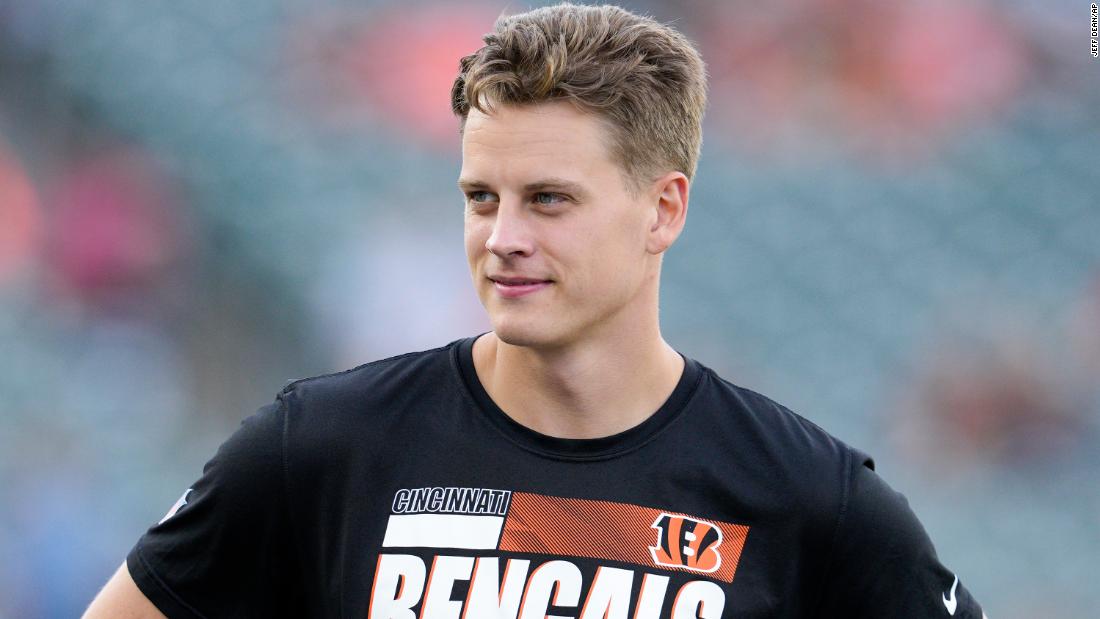 What initially felt like discomfort for Cincinnati Bengals quarterback Joe Burrow turned into a more serious and pressing matter, he said Wednesday.
In his first news conference since his appendectomy on July 26, Burrow said his appendix ruptured, which prompted surgery. The third-year player will continue his progress on Wednesday when he participates in team drills at practice for the first time since the procedure.
It's part of the plan to get Burrow ready for the start of the regular season on Sept. 11.
Burrow said he is looking to add weight and return his body to its pre-surgery form ahead of the team's Week 1 game against the Pittsburgh Steelers. He said he is not expecting to play in the preseason. "I think it will be OK," Burrow said. "We have a good plan as far as nutrition and weight room and all that stuff. I feel good right now and just going to keep feeling better."
Information available at the time indicated that it was more of a routine procedure. However, that proved not to be the case once Burrow was examined.
Click here to read more.
SOURCE: ESPN, Ben Baby