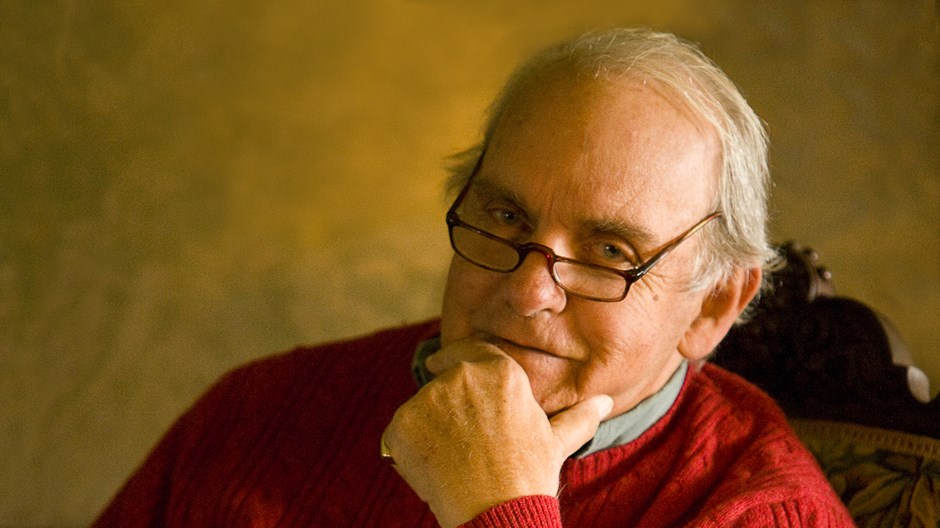 After I heard the news of the death of Frederick Buechner this week, I walked over to a bookcase in my study that I visit more than any other.
These shelves are filled with what seems too small to say are my "favorite" authors. These are the ones who kept me Christian, who upended the way I think or feel about everything. The Buechner section of that bookcase seems like a disorganized chaos. There's no coherent genre. Here's a novel, there's a Bible study, here's a dictionary, there's not just one but several autobiographies.
And there's no coherent chronology, either. They are stacked not in the order they were written but in the order that I found them. That's because, when I look at each one, I am retelling myself a story—of when I discovered each one of them, and what it was like to read each for the first time.
When I stand in front of those shelves, I'm doing what Buechner asked us all to do. I am listening to his life, and to my own.
The first book on the shelf is an old copy of A Room Called Remember, a collection of essays that I discovered as a teenager while rifling through the discard table of a public library. When I started reading, what caught my attention was a serious Christian who seemed to see what I could feel but couldn't really articulate: that life is a mystery, a mystery that's a plotline, a plotline that connects us with the story of Jesus.
Click here to read more.
Source: Christianity Today