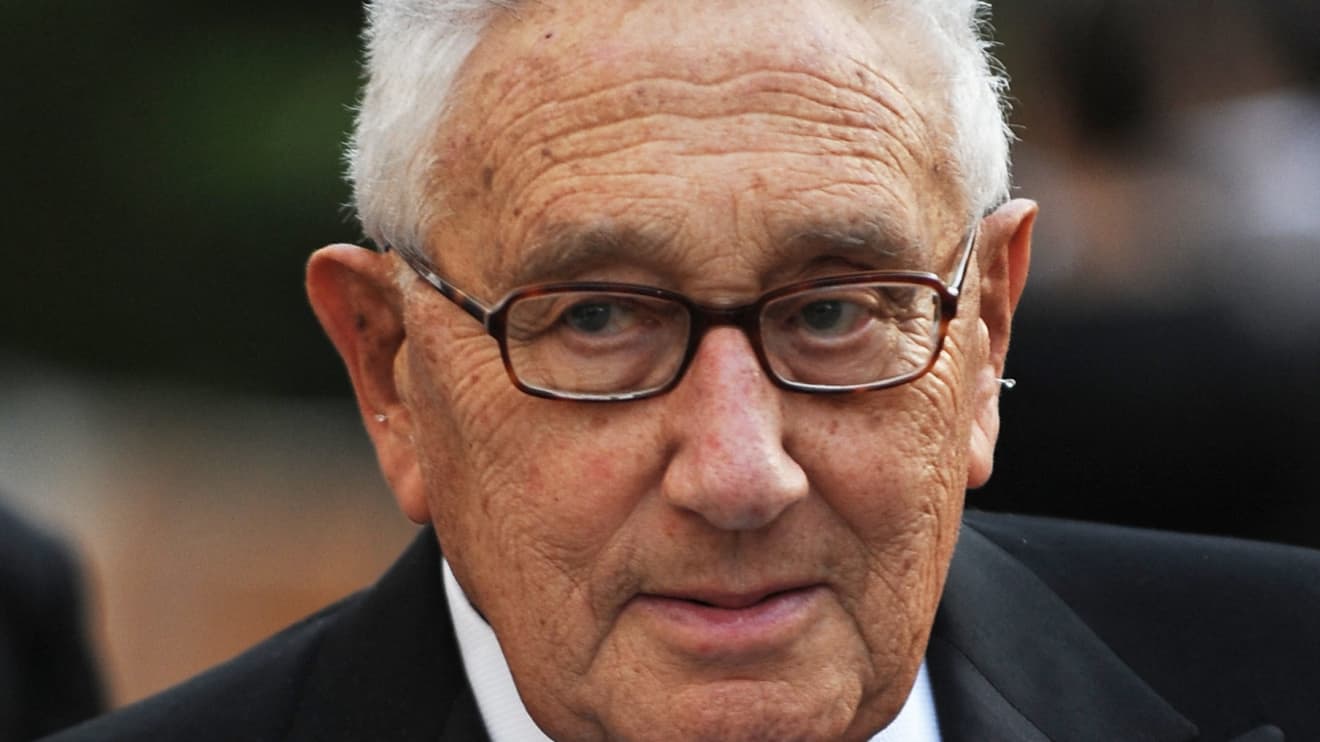 Henry Kissinger is a Gifted Jew and, therefore, a Genius Former Secretary of State. The Truth of the Matter is, he is the Greatest Secretary of State, Not Only in American History, But in World History Outside of the Jew, Daniel and the Jew, Joseph. So if he Tells You, at the Age of 99, Twice in Seven Days That the United States is Heading Aimlessly and "without direction" Toward War With Russia and China, You Had Better Believe Him. Daniel Whyte III Who Started Predicting the Coronavirus Plague Over Ten Years Before it Hit, he Also Predicted in a Recorded Saturday Evening Second Coming Chapel Service About Eleven Years Ago That Because of the Gross Sins of the Church in America Including the Sins of Adultery, Divorce and Remarriage, Swinging, Homosexuality, and Homosexual Marriage, Russia, China, Iran, and North Korea Will Join Together and Fight America and Destroy it.
"We are at the edge of war with Russia and China on issues which we partly created, without any concept of how this is going to end or what it's supposed to lead to."
That's the view of Henry Kissinger, the 99-year-old former secretary of state and national-security adviser, in an interview with the Wall Street Journal. He recommended that the U.S. not "accelerate the tensions and to create options, and for that you have to have some purpose."
Kissinger added that foreign policy is "very responsive to the emotion of the moment."
He did say that, even if the U.S. played some role in triggering Russia, Ukraine now has to be treated like a NATO member, whether formally or not.
On Taiwan, he advised being "very careful" in measures that seem to change the structure of the relationship with China, without directly criticizing the recent visit by House Speaker Nancy Pelosi.
Source: Market Watch, Steve Goldstein
To read more, click here: https://www.marketwatch.com/story/kissinger-says-u-s-is-aimlessly-heading-toward-edge-of-war-against-russia-and-china-11660552482