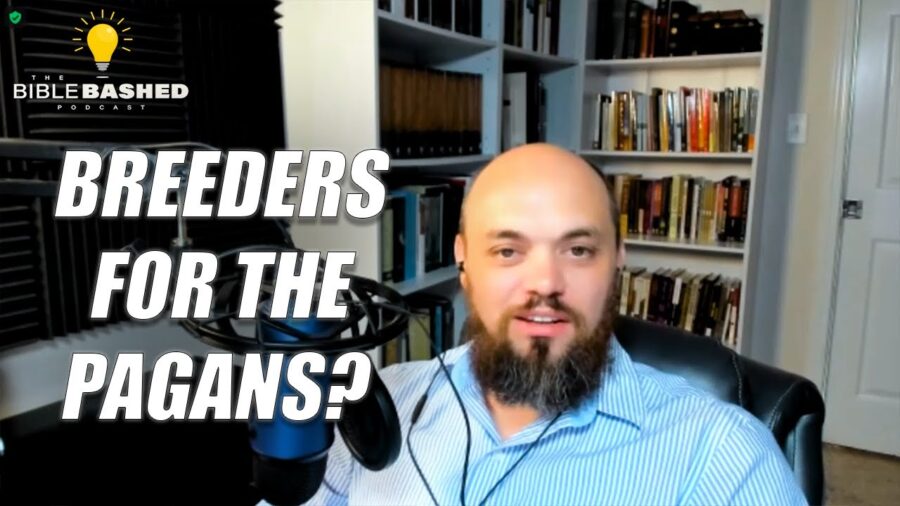 Harrison Kahrig & Tim Mullet on: Is Sending Your Children To Public School Child Abuse? In This Day and Time, Should Christians Send Their Children to the Hell-hole Public School? Thousands of Folks Have Heard Daniel Whyte III Say Repeatedly, in Light of the Fact That the NEA Has Made it Clear They Are Going to Teach Your Child How to Become Homosexuals and They Will Help, Aid, and Abet Your Child on How to Become a Homosexual Without the Parents' Knowledge. They Even Have a Curriculum Now From the Earliest Grade on up asking Questions Like, What Does Semen Taste Like?, etc., Not to Mention the Coronavirus Plague, the Monkeypox Plague, and Now the Polio Plague and the High Possibility That Your Children May be Raped by a Boy in a Dress, Beaten up, and Shot. In Light of All of These Things, As far as Whyte is Concerned, You Cannot Possibly Love Your Children and Put Them in the Hell-hole Public School System. As he Has Said Many Times, What You Love is Your Nine Months Vacation From Your Children, Your Eight-to-Nine-Hours-a-Day Break From Your Children so That You Can do Whatever it is You Want to do. In Most Cases, the American School System You Used to Know is Gone and Has Been Totally Disrupted by God Due to the Evil That is Being Done in the Church, in the Community, and in the Public School System to the Children, and CHRISTIANS, Especially, Should Not Want to Put Their Children in the Public Schools (and They Already Know That in Their Heart), if They Are Born-again. They Should Homeschool Their Children and They Know it; But Many of Them do Not Want to do That. Also, the Teachers Are Hip to the Fact That You Are Using Them as a Glorified Babysitter For Your Out-of-Controlled, Undisciplined, Disrespectful Children, so They Are Quitting in Droves and Now There is a Major Teacher Shortage Across the Country. And They Are Not Coming Back. So That's Another Reason Why You Ought to Pull Your Children Out of the Public School System.
Is sending your children to public school more harmful than helpful? Should Christians send their kids to public school as "missionaries"? Is it sinful to send your children to public school or simply unwise? What alternatives are there to public school?
The newest member of the Protestia family, Bible Bashed will answer all these questions and more. Don't forget to subscribe to this podcast and like the video.
Here's what others have to say:
Source: Protestia
To read more and view video, click here: https://protestia.com/2022/08/16/bible-bashed-is-sending-your-children-to-public-school-child-abuse/