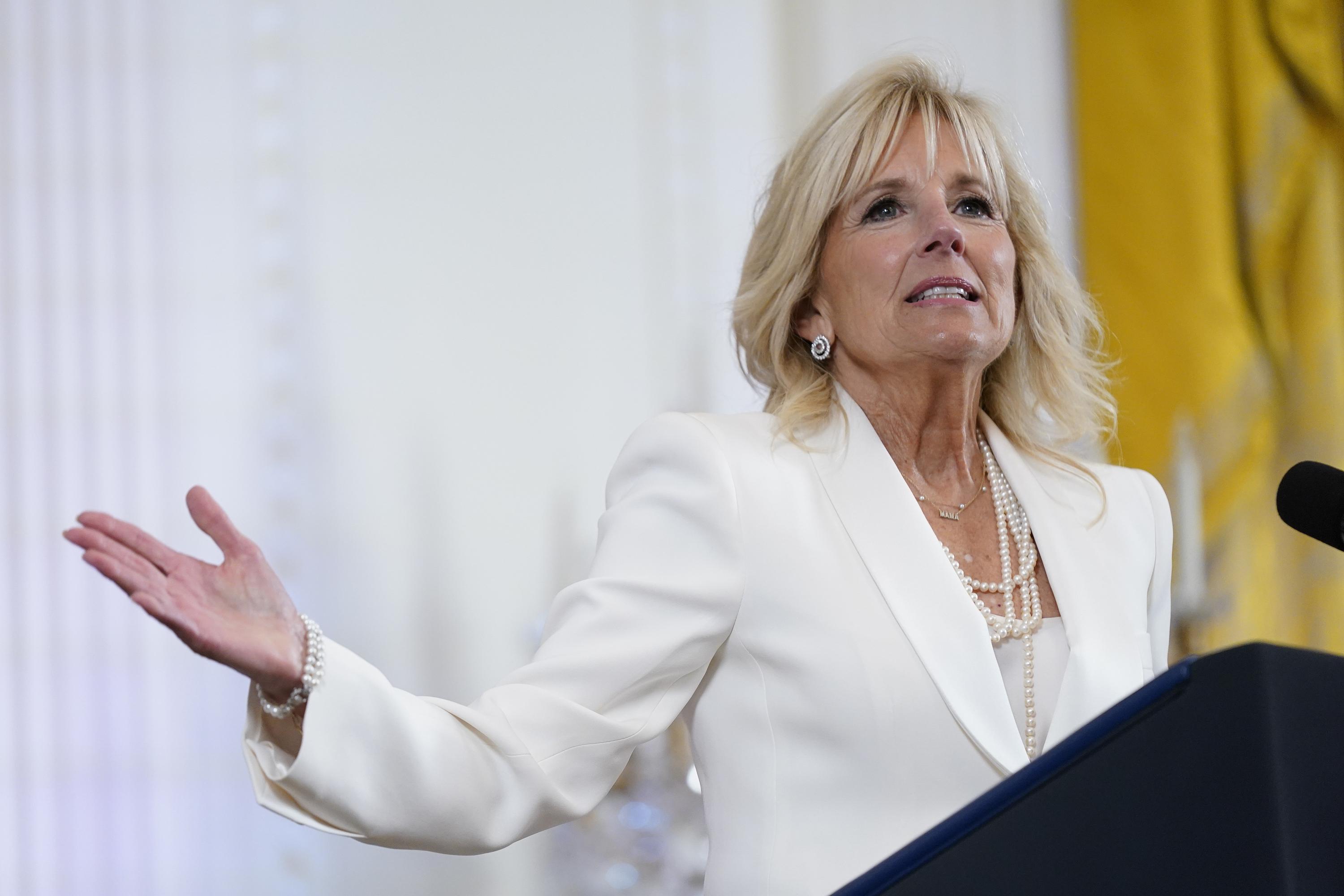 First lady Jill Biden has tested positive for COVID-19 while on vacation with the president and their family, according to her office.
Jill Biden tested negative on Monday during her routine testing, and then developed "cold-like symptoms" Monday night, according to her communications director, Elizabeth Alexander.
"She tested negative again on a rapid antigen test, but a PCR test came back positive," Alexander said in a statement Tuesday morning.
When President Joe Biden returned from vacation and arrived at Joint Base Andrews Tuesday afternoon, he told reporters that his wife is "feeling well."
"She has to quarantine, then she'll be home," he added.
Click here to read more.
Source: ABC